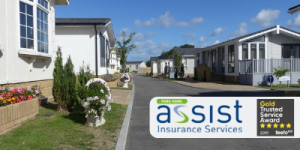 Retirement may present you with the opportunity to change your lifestyle. You can escape the routine and constraints imposed by your working life for something less hectic, more relaxing or more peaceful. You can decide to take up a hobby or pursue an interest that you've never had the time to do before.
Many more people are now choosing to move to a different home when they retire – escaping to the country or a seaside location. Downsizing also reduces the responsibilities and costs of owning and maintaining a larger home, freeing up income and time for you to enjoy. A residential park could be the ideal place for you when you retire and a park home could provide you with a little bit of everything.
What are the benefits of living on a residential park?
Park home living offers a unique lifestyle choice, with a laid-back, quiet and relaxing atmosphere. It is growing in popularity and boasts great community living. Park homes are affordable to own, with furnishings and appliances already included. Maintaining your park home can be a lot easier than regular bricks and mortar, making it the perfect low-cost solution for retired people.
There are social benefits too! You will be living amongst people of a similar age, who may have similar interests and the time to enjoy them. This is just one of many reasons to choose park home living.
Independent living and a relaxing life.
Living in a park home provides completely independent living and is nothing like living in a retirement home, as some may think. Many residential parks have a minimum age of 50 or even 45. You are living in a community and surrounded by people who are like-minded, not noisy or disturbing neighbours. You will be away from a town centre, so you are not situated in the middle of the normal hustle and bustle of town living, but close enough to just pop into town to go shopping or access the amenities if you want to. In addition, being closer to the countryside allows you to enjoy it much more easily.
Location of your park home?
One of the most important things to consider when choosing a park home is the location. Park homes can be in some really stunning locations, tucked away in the country or by the coast. You may want a home that has easy transport links to friends and family or one from which you can easily explore nearby places. Take the time to look carefully into different locations that may be suitable for your needs.
What is security like in a residential park home?
Some parks have security, CCTV and could even be gated to give you that added security.
Where can I view park homes for sale?
You can view park homes for sale on Park Home Search where you can also find a list of open days and weekends. On Park Home Search there are contact details for park operators and manufacturers, which you can contact directly, if you choose. Every park is different, so make an appointment and visit the park yourself. This gives you an opportunity to meet the residents and get some feedback, along with getting a good feel for the park and its atmosphere.
Something to think about.
Sit down and think about exactly what you are looking for. Downsizing can be a practical choice when choosing a new home for your retirement and can mark the beginning of a new phase in your life. A single storey park home could be the perfect home for your retirement, especially as your physical needs will change as you get older. Your dream retirement home will enable you to enjoy life and could also take care of your future needs, as well as any current preferences. It can significantly reduce your living costs and release funds, so you can really enjoy your retirement.
For more tips on park home living and to keep up to date with park home related news, please follow us on Facebook, Twitter & LinkedIn.
https://www.parkhomeassist.co.uk/wp-content/uploads/2019/03/Are-you-due-to-retire-and-thinking-about-moving-1.png
200
400
Park Home Assist
/wp-content/uploads/2017/05/logov2.png
Park Home Assist
2019-03-07 17:19:47
2021-03-24 12:24:41
Are you due to retire and thinking of moving?