The Importance Of Maintaining Your Park Home (Part 1)
During these summer months, we all want to relax in our gardens, or go for those summer trips to the seaside, the hills, or visit our friends and family. But there is one very important job that should be done also this time of year.
To make sure that you maximise the life of your park home and also ensure that you do not incur unnecessary repair costs in later years, or worse still suffer from damp and mould on the inside of your home, you should regularly colour-wash the outside of your home. This is obviously a job to be carried out in the late spring and summertime whilst you can guarantee (as much as the UK Summertime allows you) warm dry weather, as the last thing you want to do is have your home painted in the damp autumn winter days where all you will be doing is trapping the damp within your home.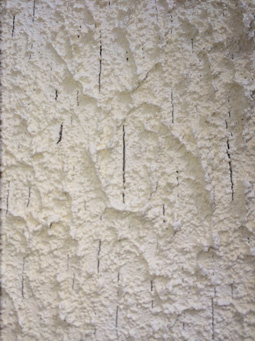 All Park Home Manufacturers recommend that you check the outside walls of your park home regularly for such hairline cracks and you should have the cracks rectified immediately. Even if there are no hairline cracks you should have your home colour-washed no less than every two years. You must inspect your home regularly for hairline cracks in the outer walls of your home.
The external walls of your home are clad with plywood (not marine ply) and the joins are bridged with a fibreglass webbing, and then painted over with textured paint such as Resitex, or Protected Textured Coating (PTC). Over time, the UV rays from the sun, and continual expansion and contraction of the wood, will create hairline cracks in the external paint which must be fixed immediately to prevent water getting under the paint.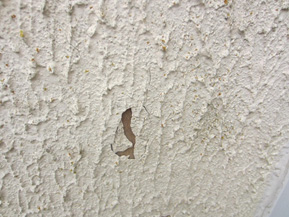 Should you not rectify these faults immediately then not only will water penetrate the paint and make the paint come away from the timber below is, but will then start to rot the outer walls and also create damp and mould on the inside of your home. Should this occur, this is not covered by your traditional Park Home Insurance policy or your Platinum Seal or Gold Shield Warranty as this is a lack of maintenance and not a manufacturing defect or an insured event on your traditional home insurance policy.
The cost of painting the external walls of your park home needn't be expensive and it is highly recommended that to maintain the structural warranty on your Park Home should you have for example a Platinum Seal Warranty, you should have an experienced Park Home contractor carryout this work so they can rectify any issue they discover when carrying out the work, but more importantly so you can substantiate that the work has been carried out in the event of a future claim under your Manufacturer's structural Warranty. To reduce the cost of this work, why not speak to your fellow neighbours and see how many others would like this work carried out, then you will be able to negotiate a discount with a contractor as they will have a number of homes that need this work carried out.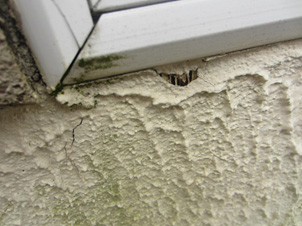 In addition to carrying out the inspection of the external walls of your home, you should also regularly check the silicone seals around the outside of all the windows and doors of your home to ensure that this also have not cracked and perished.
Silicone is also serecptible to UV rays and hot weather and will eventually fail and crack well before your Structural Warranty comes to an end, but again this is not a manufacturing defect, just merely maintenance that needs to be carried out on your home.
If you would like some work carried out on your Park Home but are concerned as to who to choose, you are welcome to contact the Park Home Assist team and we will be happy to recommend the contractors who carryout the repairs on our Park Homes whether it is for our Park Home Insurance Policy or our Platinum Seal Claims.
https://www.parkhomeassist.co.uk/wp-content/uploads/2017/03/maintenance1_400x200.jpg
200
400
Admin
/wp-content/uploads/2017/05/logov2.png
Admin
2017-03-04 23:03:21
2021-03-24 12:26:16
The Importance Of Maintaining Your Park Home (Part 1)