FAQs about Park Home Living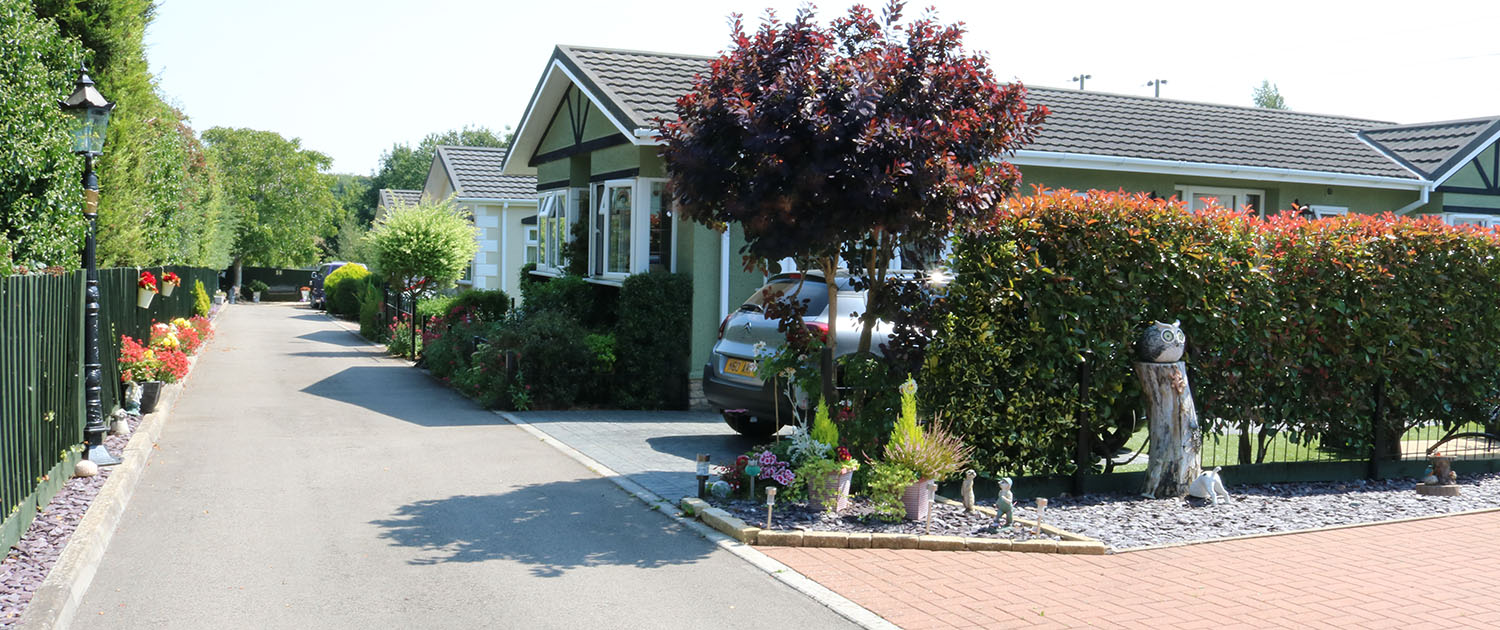 Are you curious about park home living and want to know more? The unprecedented experiences of the past year have affected us all in many different ways. For some people it means evaluating their lifestyle and making some changes. Here are five frequently asked questions about park home living.
What is a park home?
A park home is a detached property, built in the style of a bungalow. It is usually located on a private estate, known as a residential park and its plot is known as a pitch.
In law, park homes are known as 'mobile homes'. They are built by specialist manufacturers and sited on pitches at residential parks throughout the UK. You can buy a brand new park home directly from a manufacturer, complete with all its fixtures and fittings, and decide where to locate it. Alternatively, you can buy a park home from its previous owner.
Park homes are covered by their own legislation – The Mobile Homes Act. Park Homes are built to comply with British Standard BS3632. Reputable park home manufacturers will protect their park homes with a park home insured warranty scheme, such as Platinum Seal. This protects the park home owner from any structural defects for 10 years after the date of manufacture.
If you're buying a second-hand park home, it's important to get a report from a specialist surveyor.
What are the benefits of park home living?
You'll often find that anyone living in a park home will be enthusiastic about the lifestyle it offers. Here are some of the benefits of park home living. 
Financial
Park homes tend to be more affordable than 'bricks and mortar' homes of a similar size. This often enables people to downsize and unlock equity for use in retirement. It also means that you can live in a desirable location for a much lower cost than you would in a standard home. 
Easy Maintenance
Modern park homes require very little maintenance and have small gardens, which are easy to manage. This means that park home living gives you more time to do the things you enjoy.
Security
Residential parks are private estates and often have enhanced security measures, such as a gated entrance with a key fob or entry code system, and CCTV cameras. In addition, the sense of community means that people look out for each other and strangers are more noticeable and may be challenged. 
Lifestyle
Residents are usually similar ages and with similar circumstances, so friendships often establish quickly. This sense of community is also developed by a range of leisure and social activities offered to residents. Also, park homes are detached residences and offer peace and quiet.
Do I have to be retired to live in a park home?
Many people choose park home living when they retire, and some residential parks are exclusively for people over a certain age. However, other parks welcome families, so it depends on the particular residential park you choose.
There can be sites for adults only, so this is worth bearing in mind if you have grandchildren who are likely to stay for prolonged periods of time.
What is the difference between a residential park and a holiday park?
A residential park has a licence from the local council which allows people to live there all year round. This means that a park home can be your permanent residence – you can register at a doctor's, access postal services, etc. On the other hand, holiday park regulations tend to require you to vacate the park for a period of time each year – you therefore need an alternative accommodation address. Holiday parks are licensed as holiday destinations rather than permanent homes. However, more recently, some holiday parks are obtaining 12-month licences.
Can I keep pets in my park home?
The regulations on pet ownership vary from one residential park to another, so you'll need to check these if you want to keep a pet in your park home.
If you're interested in park home living, the best thing to do is to visit some residential parks across the country (as soon as Coronavirus restrictions allow). With the all the uncertainty around foreign travel this year, your research could be a great opportunity for a change of scene.
This is a marketing article from Park Home Assist, multi award-winning providers of residential park home insurance.  If you would like to speak to an advisor regarding insurance for your park home, please contact our friendly team in our Northampton office on 01604 946 796.
To stay up to date with similar topics like this, please like and follow us on Twitter, LinkedIn or Facebook.
For more information about any of our other insurance products, please choose your product of interest below: