Making a Park Home Insurance Claim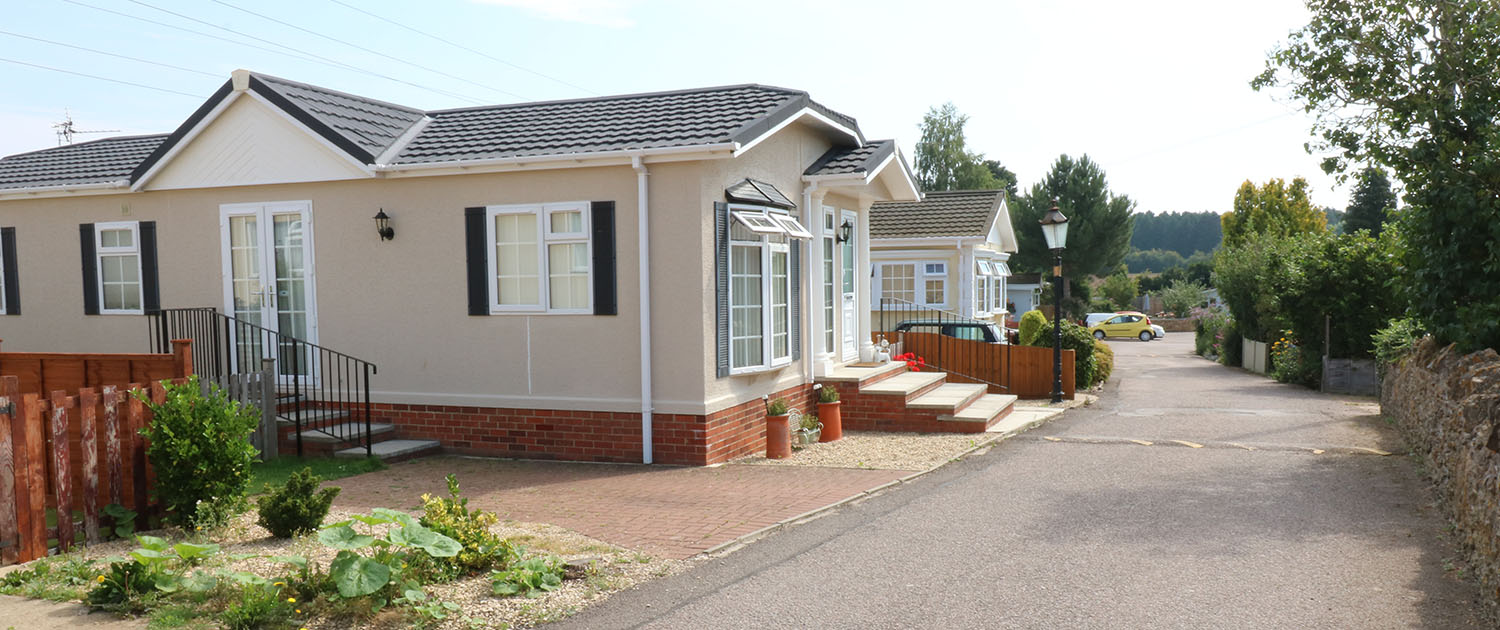 The true test of your park home insurance policy is when you need to make a claim. So, unfortunately you only discover the value of your park home insurance when something goes wrong. By choosing an award-winning insurance company, with a proven track record in this specialist area, you can be confident that your park home insurance claim will be handled professionally.
Award-winning Customer Service
At Park Home Assist, we believe that good value park home insurance not only means comprehensive cover and competitive premiums, but also excellent customer service. You need to be confident that every time you contact your park home insurance company, you'll be treated as a valued customer. We know that many of our customers recommend us to their friends because of the customer service that we provide, and we've won awards for it too.
We've won the Feefo Platinum Trusted Service Award 2021, which is an independent seal of excellence, rated by real customers. The award recognises businesses who consistently deliver exceptional customer experiences. The Feefo Platinum Trusted Service Award is only awarded to businesses that use Feefo to collect genuine customer reviews. Businesses who meet the high standard, based on the number of reviews they have collected and their average rating, receive the award. Consequently this accreditation is a true reflection of Park Home Assist's commitment to delivering outstanding customer service.
In 2020 we were recognised by the UK insurance industry and won the UK Personal Lines Broker of the Year. It is one of the largest awards within the insurance sector and it recognises and celebrates excellence and innovation within the UK insurance industry.
Both these awards reflect the way that we deal with customers when they need to make a claim. We also won the Insurance Times Claims Excellence Award in 2017, which demonstrates our consistent commitment to customer service and managing claims in a friendly and professional way.
Claims Team Available 24 Hours a Day
We recognise that an event leading to a claim can be distressing, and we want to do all we can to minimise the inconvenience to you and the time needed to put things right. Our dedicated claims team at Davies Group is available 24 hours a day, 7 days a week, 365 days a year. So, when the unexpected and unpleasant happens, you can give them a call straightaway and they can help you to gather the information that you need to make a claim.
In many cases, Davies Group will support your claim using the latest video technology; using a mobile phone or tablet app you can share details of your claim with them via live video.  This might sound a bit complicated, but don't worry, our claims team will help with each step in order to progress your claim.
It's also a good idea to keep your policy document to hand, and in a safe place, so that you can refer to it if you need to make a claim.
Dedicated Claims Co-ordinators
In addition, Park Home Assist have our own in-house Claims Coordinators, Tina Brown and Valerie Kearney. They are responsible for co-ordinating the different elements of your claim and will ensure that it is well-managed throughout and progresses in a timely and efficient manner.   So if you do ever have to make a claim, you'll have the peace of mind in knowing that you will be well looked after.
This is a marketing article from Park Home Assist, multi award-winning providers of residential park home insurance.  If you would like to speak to an advisor regarding insurance for your park home, please contact our friendly team in our Northampton office on 01604 946 796.
To stay up to date with similar topics like this, please like and follow us on Twitter, LinkedIn or Facebook.
For more information about any of our other insurance products, please choose your product of interest below: