Congratulations Kate on your 10 Year Anniversary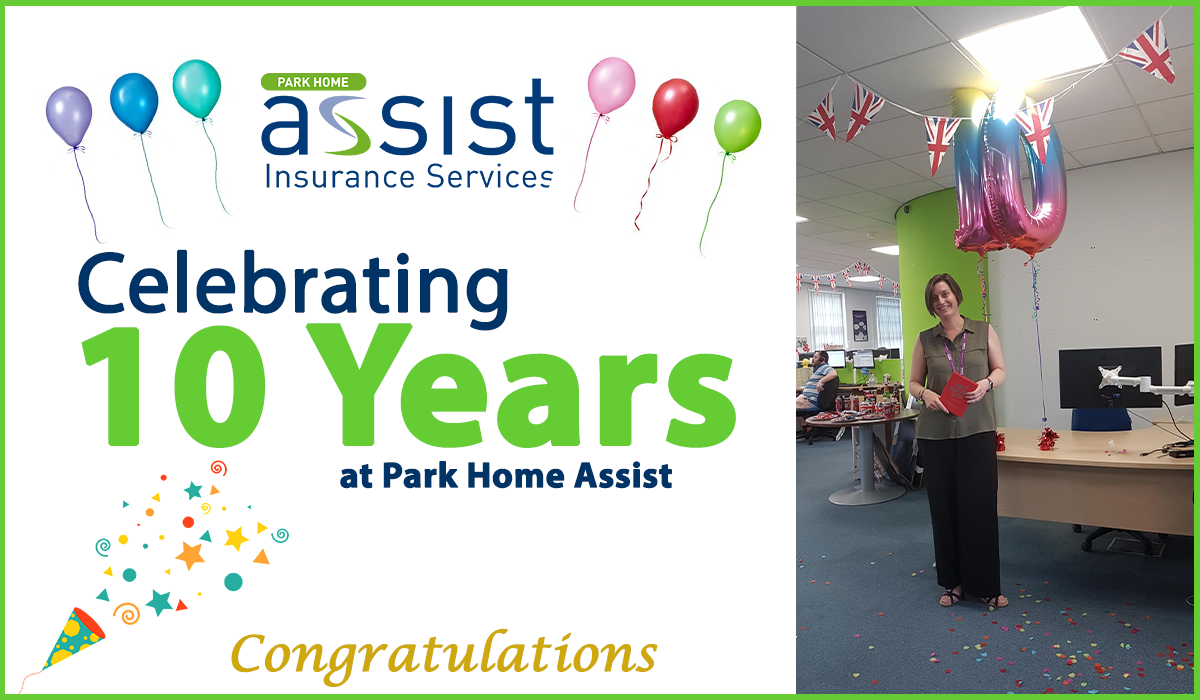 On Saturday (25th June) Kate, our Team Leader in Business Support reached her 10 Year work anniversary.
Kate began working for Park Home Assist part time in 2002 as a park home consultant predominantly sorting out loans and finance for park home owners. Through the years Kate has works in various areas of the business such as Finance, HR and Accounts. Kate now works full time and continues to actively supporting the business in each of these areas.  Kate is an essential member of the Park Home Assist team and is valued and appreciated by all who work with her. Kate is the first person to arrive in the office each day and always the last to leave which shows her commitment to her work and we absolutely value Kates dedication and contribution that is made on a daily basis.
Claire Leech, Director at Park Home Assist commented, "Kate has been an invaluable member of the team over the last 10 years and I applaud the dedication and contribution made by her on a daily basis. Having Kate on the Park Home Assist team makes a huge difference and the pride Kate takes in her work is truly inspiring."

This is a marketing article from Park Home Assist, multi award-winning providers of residential park home insurance.  If you would like to speak to an advisor regarding insurance for your park home, please contact our friendly team in our Northampton office on 01604 946 796.
To stay up to date with similar topics like this, please like and follow us on Twitter, LinkedIn or Facebook.
For more information about any of our other insurance products, please choose your product of interest below: