Celebrating 17 Years in Business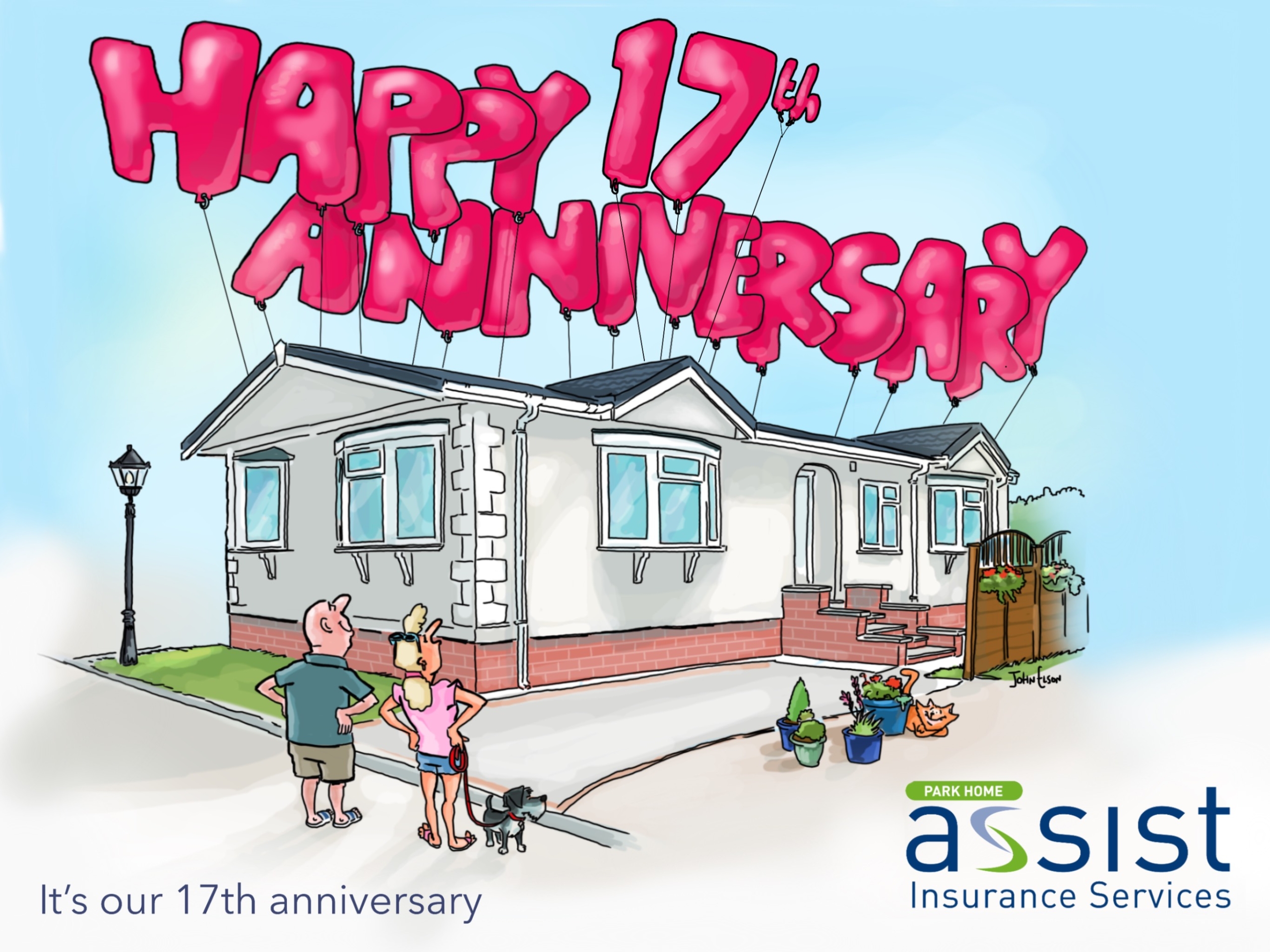 At Park Home Assist this month, we're celebrating our 17th Birthday! We're proud to have been providing excellent customer service and great value park home insurance cover for such a long time.
We remain a family business and still hold true to our core values of putting customers first. Since 2005, we have listened to our customers and extended the type of insurance that we offer, but remaining specialists in the park home and leisure sector.  As well as insuring park homes, leisure homes, holiday lodges and static caravans, we also insure holiday homes, touring caravans, motorhomes, and boats. We also provide car insurance and home emergency cover for park home owners.
We've insured 25,000 people, won national insurance industry awards and received a Platinum Service Award from Feefo – all these achievements are worth celebrating. We'd also like to say thank you to all of our customers, many of whom have been with us year in, year out.
Putting aside the dramatic changes of the last few years, back in June 2005, the country looked very different: Tony Blair was Prime Minister (there have been four more since then!) Prince William graduated from St Andrews University along with Kate Middleton who was 'regularly named as his girlfriend' at the time.
There was a changing of the guard in British men's tennis as Tim Henman (Britain's number one) lost in the opening week of Wimbledon, while Andy Murray played at the championships for the first time, beating 14th seed Radek Stepanek in straight sets in the second round. Roger Federer won the tournament, defending his Wimbledon title for the second time. The women's singles final was won by Venus Williams.
In the music singles charts, Axel F was number one with Crazy Frog, while James Blunt was at number two with You're Beautiful.
There have been many changes in the world of business and insurance, especially in digital communications and the internet. While we embrace new technology to increase efficiencies, we want this to enhance the experience of our customers, not to detract from it. We know how much our customers value the ability to pick up the phone and speak to our experienced insurance consultants and that hasn't changed.
If you would like to speak to an advisor regarding insurance for your park home or leisure home, then our friendly team would be delighted to hear from you. Call our Northampton office on 01604 946 796.
Please note that all park home insurance cover is subject to acceptance of terms and conditions.
This is a marketing article from Park Home Assist, multi-award-winning providers of residential park home insurance.  If you would like to speak to an advisor regarding insurance for your park home, please contact our friendly team in our Northampton office on 01604 946 796.
To stay up to date with similar topics like this, please like and follow us on Twitter, LinkedIn or Facebook.
For more information about any of our other insurance products, please choose your product of interest below: