50,000 Puzzle Books Sent Out to Park Home Owners in Isolation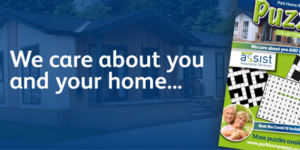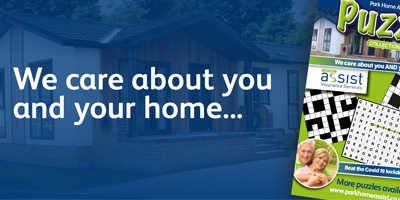 These are very difficult times for all of us, and we totally understand that for many of our customers being isolated and experiencing various levels of lock-down, the days can be long. At Park Home Assist, we have ensured that all our staff are safe, with the majority working securely from their homes and a very small team working in our office in Northampton, maintaining proper social distancing. Our post is opened and actioned along with post leaving our building regularly and this is to ensure, as much as it can be, it's business as usual.
To help our customers get through this difficult time, we have developed a series of wordsearches, jigsaws and quizzes, which can be found on our puzzle page. We understand not all of our customers have access to websites, so to help occupy your time, we have developed a puzzle book that is being sent out in the post to 50,000 park home owners in the UK. More puzzles can be found on our puzzle page and they are updated regularly.
If you have received your copy of the puzzle book and would like to check the answers to any of the puzzles included, please click here.
We will continue to explore how we might be able to support our customers during this time, but we hope you enjoy completing our puzzles in the meantime.
We wish you well, and hope you stay safe during these difficult times.
If you would like a quote for your park home, please click here and one of our specialist park home advisors will be in contact shortly.
This is a marketing article from Park Home Assist, multi award-winning providers of residential park home insurance.  If you would like to speak to an advisor regarding insurance for your park home, please contact our friendly team in our Northampton office on 01604 946 796.
To stay up to date with similar topics like this, please like and follow us on Twitter, LinkedIn or Facebook.
For more information about any of our other insurance products, please choose your product of interest below:
Click on a puzzle to play
Wordsearch Puzzle
Ice Cream Flavours