Show Winner Confirmed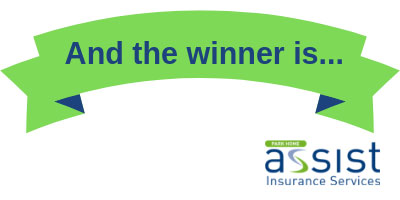 Earlier this year Park Home Assist Insurance Services attended The World of Park & Leisure Homes Show at Stoneleigh. The Stoneleigh show is a 3-day event for the public, where they can benefit from free entry, free car parking, approximately 60 leisure lodges and residential park homes on display, from some of the UK's leading manufacturers.  The Stoneleigh show provides the benefit of wondering around the very latest design ideas of leisure homes and residential park homes, giving you the opportunity to discover the benefits of the lifestyle.  If you are looking to upgrade or simply refurbish, the Stoneleigh show is a great place to discover this.
As one of the UK's leading residential park home insurance providers, throughout the 3 days of the Stoneleigh show, the Park Home Assist team met both existing customers and potential new ones and lots of people brought their dogs which was enjoyable for us too.  Our team were there to answer all your questions and explain your insurance options, helping you choose the right cover for your home. Park Home Assist provide one of the most comprehensive residential park home and holiday lodge policies available, exclusively and specifically designed with park home owners in mind.  With more than 25,000 policyholders and over 14 years' experience insuring both park and leisure homes across the UK, we truly understand park home living.
We're dedicated to excellent customer service providing you with the very best customer experience.  We provide an award-winning claims service and we have been awarded the Feefo Gold Trusted Service award for the third consecutive year in 2019.  The award is in recognition of the excellent customer service that we provide to our policyholders and this is a true reflection of our commitment to outstanding customer service.
We were giving away goodie bags and a number of nice treats such as notebooks and pens and everyone who visited us at the stand had the opportunity to enter into our free prize draw where we were giving away to one lucky winner, one years' free insurance for their park or leisure home.
The draw took place last month and we are delighted to announce that the lucky winners of the prize draw this year are…
Mr & Mrs Edwards from West Sussex.
Congratulations!!
Mr & Mrs Edwards are an adorable couple who couldn't believe their luck when we contacted them with the news.  They said they never win anything and were absolutely delighted to win a years free insurance for their park home.
We would like to thank everyone who came to the stand and had a chat with us and we look forward to doing it all again next year.  For those of you who asked to be contacted when your insurance is due for renewal, we will be in touch closer to your renewal date.
For a park home insurance quote, call our Northampton office and speak to one of our insurance advisers on 01604 946 796.
For more topics like this please follow us on Facebook, Twitter & LinkedIn.