Extra Benefits with our Car Insurance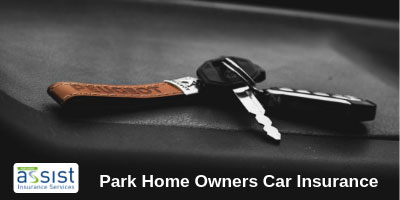 Did you know that as well as insuring your park home, you can also insure your car with Park Home Assist? We are always looking at ways of helping our park home insurance customers and many of them asked if they could insure their cars with us too. We are happy to provide the best-value car insurance that we can and it's exclusively for park home owners under the age of 75.
We are also always looking to improve the insurance products that we provide and we're pleased to offer some new benefits with our car insurance policies – these are our Uninsured Driver Promise and Dash Cam Excess Waiver.
Uninsured Driver Promise
If you make a claim for an accident that is not your fault and the driver of the vehicle that hits your car is not insured, you will not lose your No Claims Bonus or have to pay any excess. In this event, we will need the vehicle registration number and the make and model of the uninsured vehicle, plus the uninsured driver's details if possible. It also helps to confirm who is at fault if you can get the names and addresses of independent witnesses, if there are any.
Dash Cam Excess Waiver
If you're involved in an accident and you make a claim that includes evidence from a Dash Cam, we will waiver the excess, regardless of who is at fault. Please note that you have a specified period of time in which to supply Dash Cam evidence.
We offer comprehensive car insurance with up to 5 years No Claims Bonus, unlimited windscreen cover, personal belongings cover and a courtesy vehicle in the event of an accident, as well as various other options.
You can insure your car with us at any time – it doesn't have to have the same renewal date as your park home insurance. Customers who insure both their park home and their car with Park Home Assist receive the same excellent customer service from the team in our Northampton office. They also have the peace of mind that if they do need to make a claim, they can rely on us to look after them and they love the fact that we understand the park home lifestyle and what it means to them.
More information on car insurance for park home owners.
For more tips on park home living and to keep up to date with park home related news, please follow us on Facebook, Twitter & LinkedIn.