Rewarding our Customers Through our Recommend a Friend Scheme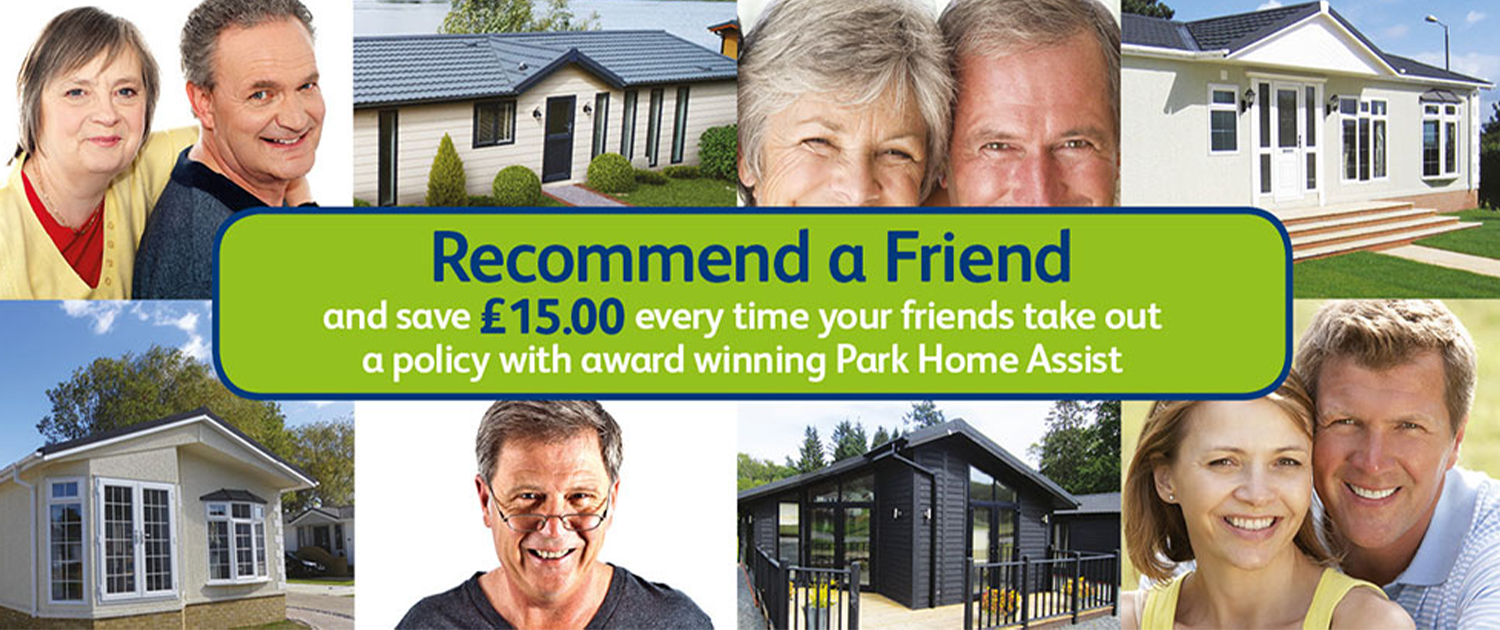 Here at Park Home Assist, we like to reward our customers where we can and we do this through our Recommend a Friend scheme.  If you are insuring your park home or holiday lodge with a company you can trust, with an excellent customer service record, this already goes a long way to giving you peace of mind. However, in these times of rising prices and larger bills, the need to save money may also be at the front of your mind.
Our insurance products already offer great value for money and they are backed up by our award-winning team and years of experience providing specialist, tailor-made insurance. We are pleased to say that there is one more way we can help you to cut your costs a bit more. You can also offer a little help to the people you care about in the process.
For every friend you refer to Park Home Assist who goes on to take out a new policy with us, for a park home, car, holiday lodge, static caravan, holiday home, motorhome, touring caravan or boat, you'll receive £15 off your insurance policy and they'll receive £15 off their first year's premium too. There is no limit to the number of friends you can refer to us. So, the more friends you introduce to us, the lower your insurance premium will be next time you renew your policy. Each time you make an introduction and they take out one of our policies, you and they receive a £15 discount on your premiums.
It's very easy to sort out, just complete our Recommend a Friend form here.  You'll then receive an email. Click on the link in that email and enjoy £15 off your quoted premium. Alternatively, when you call us, please let us know who it is and their home telephone number and we'll apply the necessary discounts.
By recommending a friend, not only will you both be rewarded, but you'll have the satisfaction of knowing that they'll receive great service from their insurance provider too.
Please note that all park home insurance cover is subject to acceptance of terms and conditions
This is a marketing article from Park Home Assist, multi award-winning providers of residential park home insurance.  If you would like to speak to an advisor regarding insurance for your park home, please contact our friendly team in our Northampton office on 01604 946 796.
To stay up to date with similar topics like this, please like and follow us on Twitter, LinkedIn or Facebook.
For more information about any of our other insurance products, please choose your product of interest below: