Settling In To Your Park Home Community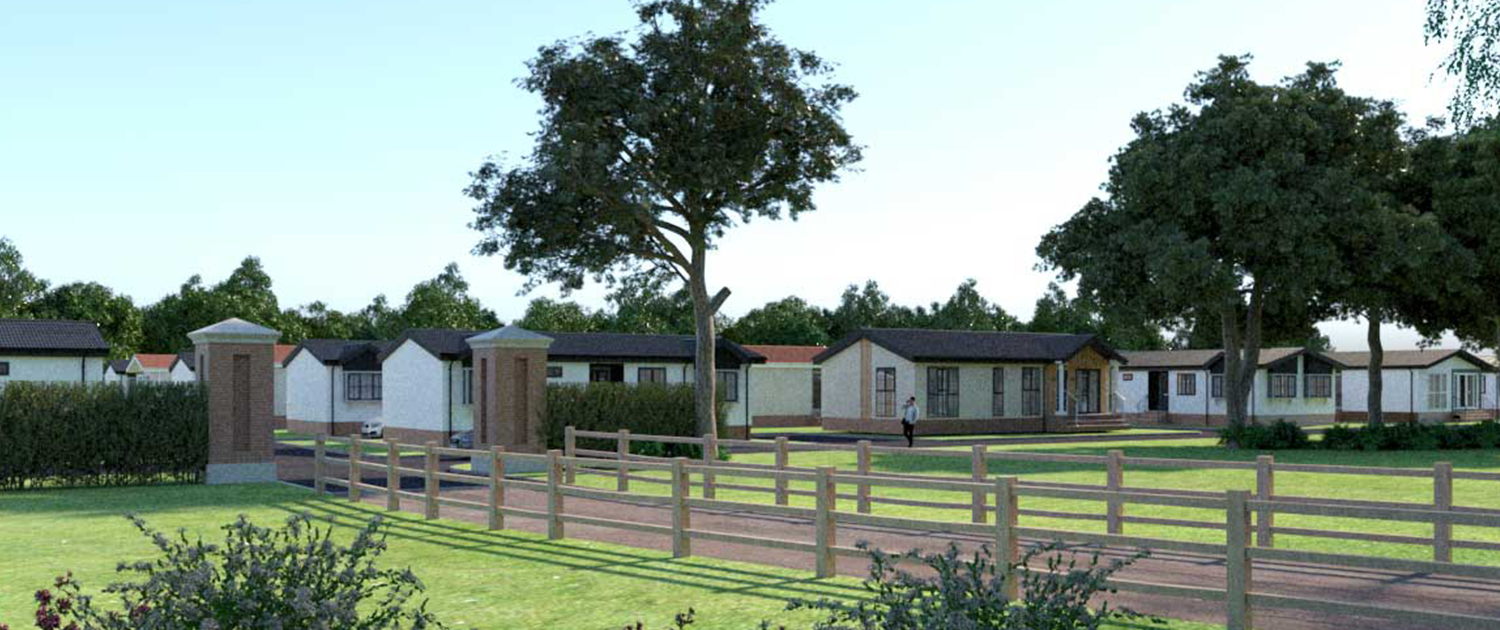 Settling in to a park home community, particularly for the first time, can be an exciting time as you begin a new lifestyle. Living on a residential park is, in some respects, quite different from a bricks-and-mortar house on a regular street or estate. This can be especially so if you have come from an urban or suburban setting. The majority of parks are in rural locations, which itself can mean some adjustment for some people, to a quieter, less busy environment.
You may also be downsizing, which you may find can also take some getting used to. This can begin sometime before you move, when you decide what to sell, give or throw away and what to bring with you. Asking existing residents before you move, as to what you will and won't need in your park home, can help to focus your mind and save you some bother later on.
When you have picked up your keys and successfully moved in and you are secure in the privacy of your new home, you can relax and take the time to explore the possibilities your residential park has to offer.
Settling in: Residential park amenities and services
You may first want to familiarise yourself with the park's amenities and services. It is worth thinking about the schedules for bin collection, recycling and similar services so you know what to expect.
You may want to take the time in the first few days after moving, to review the paper work for your park home. For instance, check that your park home insurance is in order and make a note in your calendar of any maintenance tasks which need to be done regularly. See our guide for a more detailed discussion of maintaining a park home. It can also help to settle you in if you are familiar with emergency procedures and useful contact numbers for gas, electricity and water, should you experience any problems.
It can be a good start to simply take a walk around on your own or with a neighbour to get the lie of the land and note the locations and opening times of the amenities in the park. There may be a notice board or an online forum where residents can advertise activities or just chat. This can often be a good way to introduce yourself to a wider group of people than your immediate neighbours and to find out what goes on in your park.
Settling in: Community groups for park home residents
Chief among the attractions of park home living are the community groups and activities that many parks host. The sense of community that living in a residential park can offer may be what brought you to your decision to move. It is certainly true for many residents that this is the thing they value the most.  For many, particularly retired residents, the chance to mix in a community of like-minded people is extremely valuable. The feeling in a residential park of being generally 'in the same boat' as the other residents, is something that is widely cited by residents as one of the best things about park living.
Activities and interest-based groups are sometimes organised by the park management and often by the residents themselves. Clubs and activities can be very varied; from hiking, cycling and dog-walking groups to local history groups, film clubs, bridge circles and wild-life photography outings. Depending on the park you are in, the list is virtually endless. Once you are familiar with what is on offer, you may want to join in. You may also want to think about starting your own group or activity once you are established in your park.
Helping your pets to settle in to your park home
Finally, a note about pets. Many pet owners recommend bringing blankets and cat or dog beds from home that still smell familiar to your pet. It is tempting to wash everything for a fresh start when you move but items such as your dog's favourite blanket, still smelling of home, may help them to settle in. Your park will have rules about where pets should be kept on leads and the like. Familiarising yourself with these rules at the outset can avoid any upset for you, your pet or other residents later on.
You may want to keep a cat in for a few days before letting them explore to avoid them trying to return to your old home or becoming disorientated and getting lost. If you have an 'outdoor cat' then a litter tray may be needed for the first time since they were a kitten while they stay inside for a few days.
We hope that you've found this article helpful and reassuring. You'll probably find that it's easy to settle in to your park home community and it will take no time at all. Most people are welcoming and friendly, and will be very pleased to meet their new neighbours.
Please note that all park home insurance cover is subject to acceptance of terms and conditions
This is a marketing article from Park Home Assist, multi award-winning providers of residential park home insurance.  If you would like to speak to an advisor regarding insurance for your park home, please contact our friendly team in our Northampton office on 01604 946 796.
To stay up to date with similar topics like this, please like and follow us on Twitter, LinkedIn or Facebook.
For more information about any of our other insurance products, please choose your product of interest below: