Questions To Ask When Buying A Park Home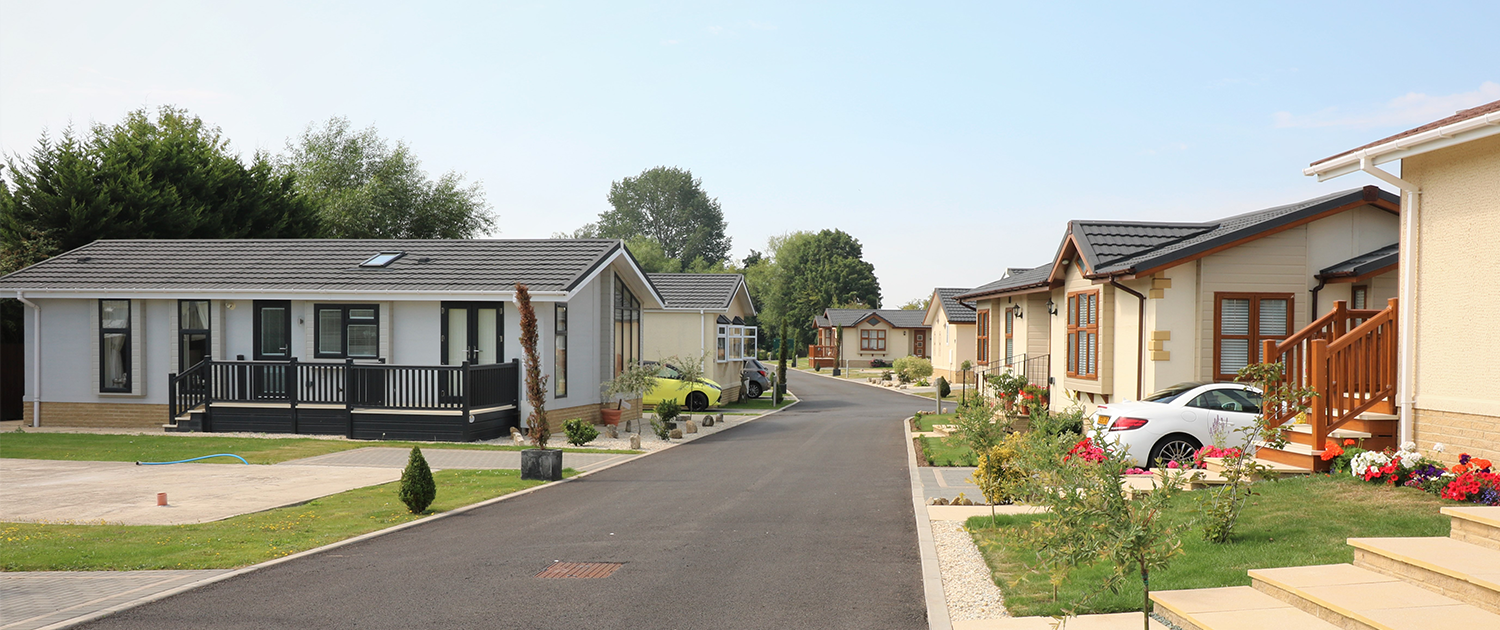 Whether you are a new buyer or already a park home resident, it is important ask the right questions when looking for a park home. If you are looking to buy brand new or pre-owned, approaching any decisions or negotiations equipped with the right questions always helps.
Is it in the right location?
This is of primary importance for so many reasons. As one park home resident put it: "The right location can improve the park home but not so much the other way round". In other words, a high end, luxury park home is only a little compensation if you find yourself in the 'wrong' place.
Check out the surrounding area. This is probably why you chose the park in the first place, for the great walks or the stunning nearby coastline. But you are about to be a resident in seasons that you may not have experienced in this location. Sales and park managers are a good source of information but nothing tops a chat with an existing resident or two. Combine this with a couple of chats with the locals in the wider community and you should get a good enough picture of the place you want to call home. Booking yourself for a stay can help facilitate this. It is always best to gather a few opinions before forming your own.
Ask about the facilities at the park beyond your pitch. Find out about refuse disposal, recycling, energy and communications supplies. Enquire about the social and recreational opportunities on the park.  All of these factors can affect the experience of living in your chosen park.
Is it value for money?
A park home can be a substantial investment, so it is good to research your options thoroughly before committing to a purchase. Some of the advice here is to do with questions you can ask yourself, together with some to put to the seller. Don't forget that other residents and nearby locals are also a great source of wisdom as to what you are investing in. We hope the questions here allow you to see your options better in terms of value for money.
What is the right price for me?
Your judgement of the right price for your park home is, of course, dependent on your budget and circumstances.
Think about the amount of people who are going to be resident and your friends and family and the regularity of their visits. How much do you want to entertain your neighbours? How highly do you value being able to sit outside in the evenings? The answers to these questions will directly inform the number of rooms, the pitch size and many other characteristics of your park home.
Some things apply in all cases. Generally, you get what you pay for in terms of size and specification but more is involved in working out value for money.
As with most products there is more variation in price for the same quality in the pre-owned market than the new market. Also, the newer the product of comparable specification, the more it usually costs in initial outlay.
Is installation and clearance included?
If you are buying a brand-new park home, it is usually standard for its installation and even clearing of an old home to be included in the price. However, it's worth checking this with the manufacturer.
Do you understand the licensing and pitch agreement?
Make sure the park you want to live in holds a residential licence. Ask as well if there are age restrictions. Many parks will have a lower age limit in an attempt to keep them quiet and peaceful.
Make sure that the park home you want to move into your park meets all the requirements of the park. For instance, some residential parks will not allow park homes above a certain age to be sited there. 
Do you need insurance?
It is normal practice for residential parks to require insurance for every home they site. Choose your park home insurance carefully. Be sure to choose an insurer experienced in cover for park homes. If you are transferring existing insurance from your current park home pay particular attention to make sure you are not underinsured.
Is it economic to run?
You will want to assess the running fees of your park home in your calculations about value for money. It is worth noting that models built after 2016, which come under new building regulations, are required to meet certain energy usage and insulation standards.
Again, probably the best source of practical advice here are other residents of similar homes in similar or the same park.
How much maintenance and repair is going to be needed?
You may want to commission a survey of a pre-owned park home by a specialist. With a survey, you will find it easier to understand the maintenance needed once you move in. Remember that most insurance policies require a certain amount of basic maintenance and care to be carried out to qualify for cover should you need to make a claim.
How good is the build quality?
All park homes built in the UK since 2016 have been required to comply to British Standard BS 3632. Look for the kitemark to be sure.
Ask about the composition of the chassis and how it performs in terms of corrosion and how much maintenance is required. Some park homes have fully sealed, steel chassis, others are constructed from parts manufactured elsewhere and may need protecting on joints and cut ends.
You should be especially careful with pre-owned units and it may be worth getting an outside specialist to complete a survey for you to be sure. If a seller has had a survey done in the last twelve months, they are obliged to let you see this.
Shop around
The range of park homes on the market is wide, from small pre-owned units to large, bespoke, luxury homes. What makes a good park home to buy will depend to a large extent on your circumstances. Take the time to see what is out there in the new and pre-owned market.
This is a marketing article from Park Home Assist, multi award-winning providers of residential park home insurance.  If you would like to speak to an advisor regarding insurance for your park home, please contact our friendly team in our Northampton office on 01604 946 796.
To stay up to date with similar topics like this, please like and follow us on Twitter, LinkedIn or Facebook.
For more information about any of our other insurance products, please choose your product of interest below: