Preparing your Holiday Lodge for the Season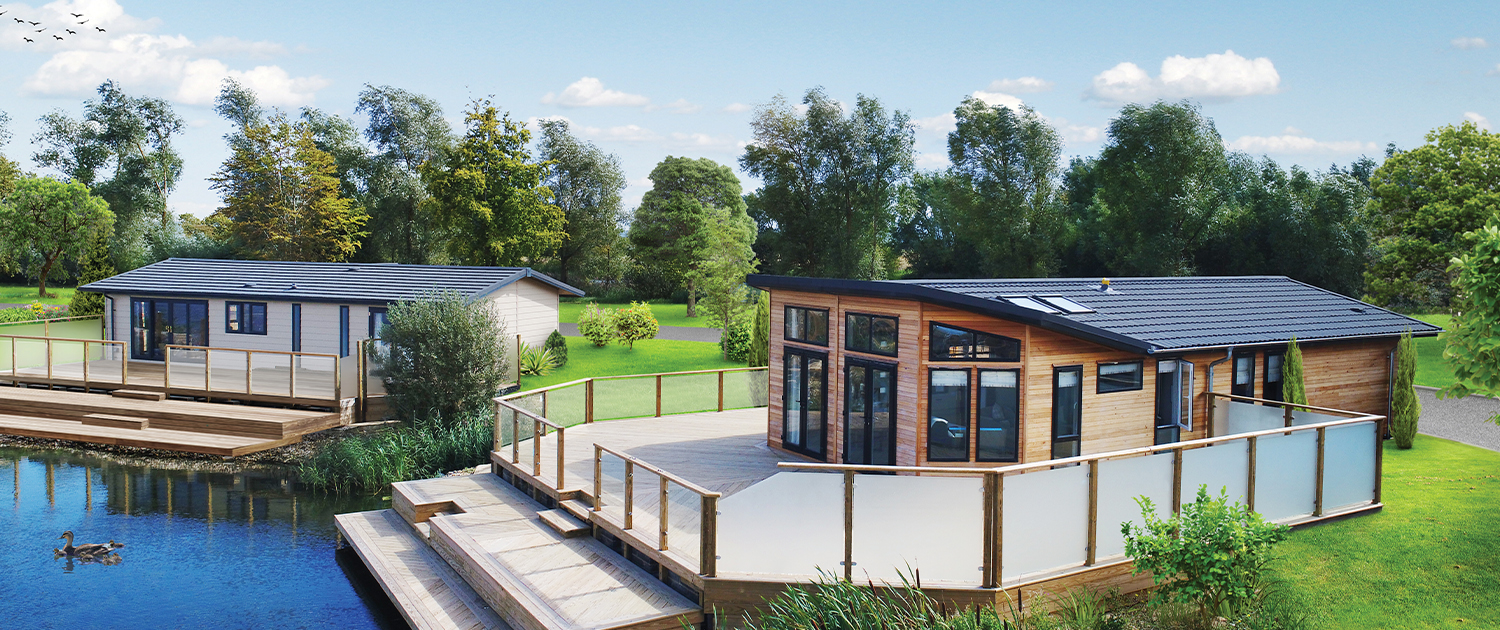 As restrictions are easing and an end to lockdown in the UK is in sight, you may be thinking about preparing your holiday lodge for the season. With many international travel restrictions likely to remain in place for some time, holiday lodges are likely to be very popular this summer. Whether you are planning a stay in your holiday lodge yourself or you are opening up to guests, this guide is here to help, so you or your guests can begin enjoying the holidays as quickly as possible.
Make a Checklist
Preparing your holiday lodge for the season can appear to be a daunting job, but a check list will help you break it down into manageable tasks. If you don't already have one, a thorough checklist also saves on thinking time and allows you to plan your tasks properly, confident that you haven't missed anything. It is also invaluable if you are handing the work to a helper or hired professional.
If your holiday lodge has been completely unoccupied during the winter months, then you'll need to start by turning the mains water supply back on at the stopcock. You should have also left open the kitchen taps, so run some clean water through the system then close the taps.
Arrive well equipped to prepare your holiday lodge for the season
You will want to arrive with everything you need to make your holiday lodge ready to enjoy again.
Cleaning Equipment
Bring plenty of bin and recycling bags, laundry bags, enough disposable gloves, safety masks, a bucket, bleach and disinfectant (preferably oxygen bleach particularly for the outside). Bring a vacuum cleaner, if there isn't one at your holiday lodge, and as many cloths and dusters as your property is likely to need. As well as a mop and brush, consider a steam cleaner for a deeper clean. Also, don't forget washing up liquid and laundry cleaning products if you don't already have them there.
Bring a spare set of keys and leave them with someone you trust nearby. If you are hours' driving away from your holiday lodge, the last thing you want to do is lock yourself out.
Replacements
Between lockdowns over the last year you may have removed ornaments, throws and scatter cushions for safety reasons. It may be worth returning some of these to your holiday lodge for the enjoyment and comfort of yourself and guests. This is a judgement call and you will want to monitor the situation, as we all will, to make this call.
Other items you may need to replace in your holiday lodge ready for the new season:
Clean linen if you don't store it on site
Batteries for remote controls and other appliances
A supply of spare light bulbs
Toilet roll and towels
If you are letting, bring new welcome packs, updated and freshly produced. No one wants a tired, dog-eared pack to greet them on their first day.
If you have provided hand sanitiser dispensers it is worth still providing these and replacing old ones.
Outside your Holiday Lodge
When preparing your holiday lodge for the new season, it is important to make the outside safe and presentable. A tidy and cared for exterior helps with first impressions and also aids security in that the place does not look abandoned.
Check for any external damage.
Take a walk around the entire property and make a note of such things as missing or loose roof-tiles, damaged guttering or pipes.
Clear any debris from your paths and from underneath your holiday lodge.
Clear lichen, moss and algae from your paths and decking with a stiff yard brush and oxygen bleach.
If you have a name plate or other sign give it a clean and polish for a nice welcome.
Clean your garden furniture.
Check outside lighting for corrosion or damage, and give it a clean.
Clear any drains and gutters of debris and blockages.
Check and clear air-vent outlets for blockages and debris.
Cut the grass.
Check the connections to any fuel cylinders stored on the outside of your holiday lodge.
Some of these jobs may be more suited to a hired professional, particularly if you discover any damage. In case you do find damage and you need to make a claim on your holiday lodge insurance, be sure to take photos on your phone if you can. Also, speak to one of our experienced holiday lodge insurance advisers as soon as you can.
Inside your Holiday Lodge
Go through each room methodically and you'll find that preparing your holiday lodge for the new season can be completed efficiently. Here's a general checklist to get you started.
Check all bins are empty.
Change bedding and bag for laundry.
You may also want to remove cushion covers for the laundry to really freshen the place up.
A steam cleaner may be enough to freshen up curtains but if you are taking them down for the laundry it may be best to use a laundry service for all of it on this first occasion, to save you some time.
Clean and disinfect all surfaces paying special attention to door knobs, lamps, appliances, switches and sockets and anywhere else with heavy hand traffic. Remember to check the walls low down if children are regularly present in your holiday home.
Check and clean the fridge and freezer.
Check electrical and other appliances are all working safely. You may want to get checks done by a qualified electrician and a gas safe engineer. You will know when the last time you did this was. If you don't already do so, begin now keeping a diary of regular checks and jobs in your holiday home.
Clean the windows inside and out.
Clean out any appliance such as air conditioning, kettles and water filters or dispensers that may contain standing water. Do not use any of them until they are thoroughly cleaned and rinsed through. Consult your manufacturer's guidelines for instructions on how to do this if you need to.
Check and clear air-vents.
Check smoke alarms and carbon monoxide detectors. Replace batteries or units where necessary.
Check your fire extinguisher is working and that you have a fire blanket on the property stored close to the cooker, if practical.
We hope you find this brief guide to preparing your holiday lodge for the season useful and that it adds to your safe use and enjoyment of your holiday lodge. This is a marketing article from Park Home Assist, specialist providers of park home and holiday lodge insurance.
If you have any questions about holiday lodge insurance, do not hesitate to contact one of our experienced specialists on 01604 946 796.
To stay up to date about topics like this, please like and follow us on Facebook, Twitter or LinkedIn.