Insuring Older Park Homes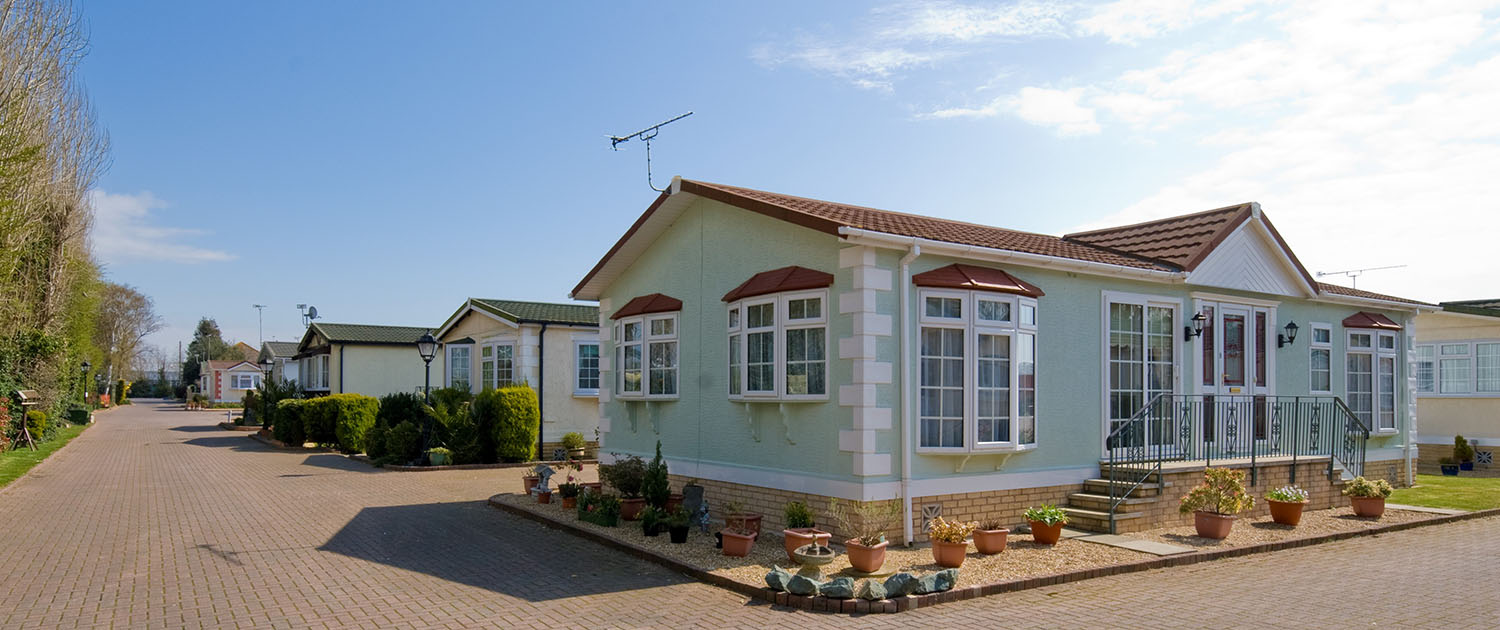 If you live in an older park home, you may have found it difficult to get good value park home insurance. Some insurers may even refuse to insure your park home altogether. However, at Park Home Assist, we welcome enquiries from people living in older park homes and don't place any restrictions on the age of the homes that we insure. We provide both buildings and contents insurance for your park home, as well as home emergency cover and car insurance for park home owners.
Care and Refurbishment of Park Homes
The outward appearance of a park home may not necessarily be an indicator of its age. If it has been cared for and refurbished over the years, it can be hard to distinguish it from a newer park home. For example, it may have replacement windows and doors, a refurbished roof and new guttering, new exterior paint finishes, etc. Many older park homes were built to stand the test of time, and with care and attention over the years, they do not necessarily present a higher insurance risk.
Assessing the Insurance Risk
A lot of insurance companies will decline to provide insurance cover on a park home simply because of its age. However, this is not the case at Park Home Assist. We believe that the condition of your park home is more important and we'll ask you to provide photos of your home if it's more than 30 years old.
We don't have a maximum age of park home that we'll insure. We take other factors into consideration when looking at the overall risk of insuring your park home. These factors include the park on which it is located and whether you have any previous claims or convictions. All homes over 50 years old are referred to our underwriter, Canopius Managing Agents, who will assess the condition of the home to see if they're prepared to insure it.
Repair or Replacement of Your Park Home
If your park home suffers an insured loss, we will assess the damage, and in most cases, homes are repaired. However, if the damage is beyond economical repair, we will replace it with an equivalent park home.  The Park Home Assist buildings insurance policy provides cover for site clearance, transportation and re-siting your replacement home as standard.
Energy Efficiency
If you are interested in making your home more energy efficient, you could receive a grant from the Government's Green Homes Grant scheme. You'll find more information about it in this article: Making Your Park Home More Energy Efficient.
To find out more about insuring your park home, call our specialist insurance advisers on 01604 946 796.
To keep up to date with similar topics like this or for general park home information, please like and follow us on Facebook, LinkedIn and Twitter.