Handling Guest Complaints And Negative Feedback About Your Holiday Lodge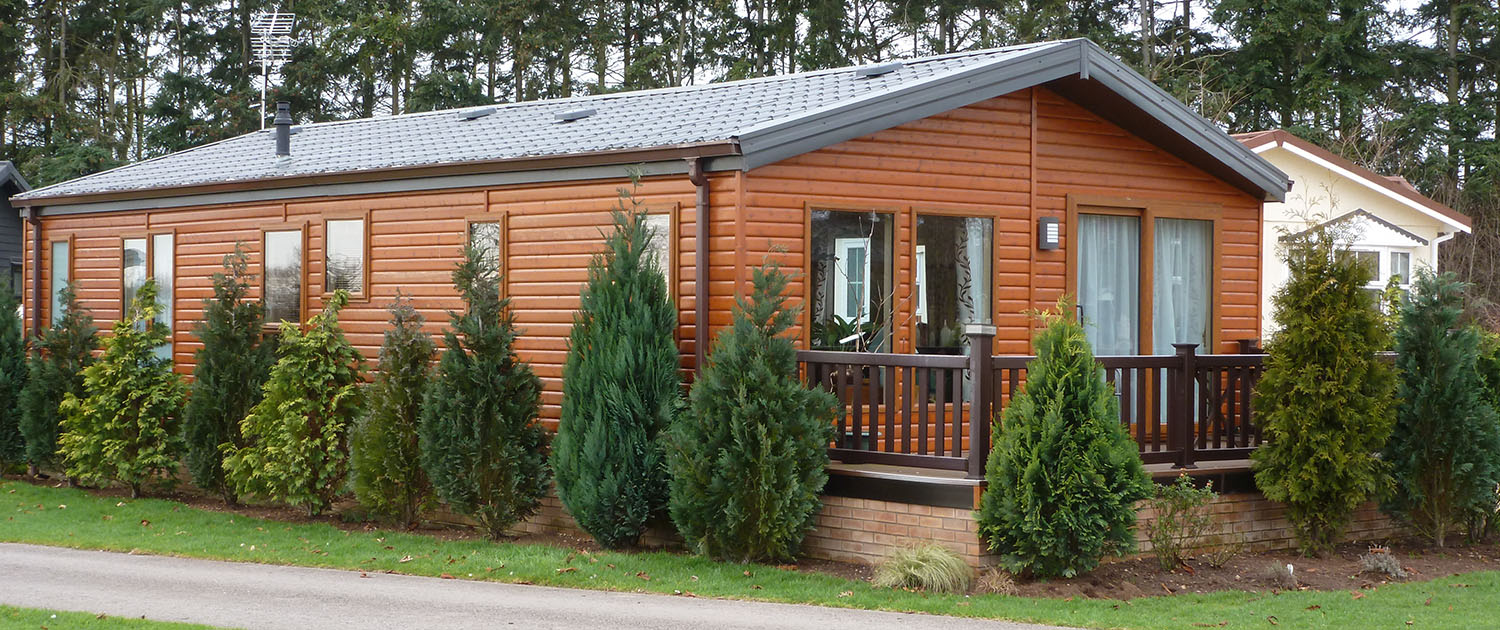 If you own a holiday lodge and rent it out, you will probably be aware of how important it is to handle guest complaints correctly. Positive online reviews now play a huge role and can boost your bookings, while negative feedback is the opposite. You may have already faced the difficulties of handling guest complaints and receiving negative feedback. This quick guide is designed to help you handle guest complaints or negative feedback for your holiday lodge.
Online, on social media, TripAdvisor and other sites, your guests' verdicts on their stay in your holiday lodge are public, for all to see. People are marketing savvy and will almost always check reviews if your advertisement looks promising. A good review can make their mind up for you. So too can a bad one. How you respond, therefore, can be decisive.
When complaints are made in an old-fashioned, real-world way, in person during the stay, in a guest book or by phone or through emails, there is obviously less fallout from how you handle it, but the same basic guidelines apply.
Let's face it, bad reviews online are much more interesting and entertaining, which is why spats between guests and owners or managers can go viral. A positive review doesn't usually generate so much interest.
Finding your online reviews about your holiday lodge
"There is only one thing worse than being talked about and that is not being talked about at all."
This old wisdom from Oscar Wilde is a good thing to start with in developing a positive attitude to customer feedback, even when it is negative. In the modern online world, where we can find pretty much all the things being said about us, we are in the enviable position of being able to put this attitude to the test.
With a few simple measures you can find what is being said about your holiday lodge and respond in this spirit, welcoming good reviews and bad alike. The good reviews can encourage you to keep doing what you do well, and the bad reviews are useful indicators of where you might improve your service (or at least your communication) for your guests. 
Search with Google 
Not everyone likes the practice of naming their holiday lodge but this is where it really does become useful. Searching for mentions of your holiday lodge when it has no name can prove much harder. For this reason, try and make the name you choose stand out from all the 'seaview lodges' and the rest, even if it is just by adding a location. Seaton Seaview or Dover Cliff Lodge might help narrow a search.
Type in your holiday lodge's name or the address (URL) of your website, if you have one, in the Google search bar. Modify your search using the 'tool' button under the search bar. With this you can change the search parameters from 'any time' to 'last week' and so make sure you are right up to date with any feedback.
You could also think about using a channel management platform. These sites such as https://roomraccoon.co.uk/channel-manager-holiday-home/ will track and coordinate activity on all the sites on which you advertise your holiday lodge. This is great for keeping your information up to date on those sites and also to monitor feedback on those sites which allow reviews to be placed. You can find out about different channel management platforms here.
Tracking holiday lodge reviews on Twitter 
Your Twitter 'handle' is the usual way to track your mentions there, but the sheer volume and speed of tweets and the fact that your handle is not always mentioned by guests leaving feedback on Twitter can make tracking your reviews a little difficult.
One solution is to use a third-party app such as Hootsuite for Twitter. With this, it is very quick and simple to add a tab/stream to the platform and set the search to the name of your holiday lodge. This will then feed any mentions automatically into your @mention tab on your twitter account.
Handling the guest complaint about your holiday home 
With any complaint you need to know three simple things:
Is it true?
Can you solve it?
Should you offer compensation?
Try and form an opinion on all these questions before you engage with your guest. Knowing where you want to take a conversation regarding complaints or negative feedback is an important way of avoiding side issues and being drawn into unnecessary argument.
Ask questions about the complaint
Even if you are absolutely sure you know what has transpired leading to the complaint or negative feedback from your guest, you should still come at it in a spirit of open enquiry. Ask questions before you make any points.
Rather than simply asserting the truth as you see it, as much as is possible, ask further, friendly questions. This may help you and your guests to arrive at the truth of the matter together. Be careful not to accuse: "Did you read the signs next to the decking?" is better than "Well we put signs up, you should have known better." However, it is not a good start if someone is complaining about dangerously slippery decking, for instance. "How can we help?" is a much better start. 
Keep emotions out of your response 
Don't be defensive. This can be difficult. You will have no doubt spent a lot of time and effort working to make sure your guests are comfortable and relaxed in your holiday lodge and wish them nothing but a good and happy time on their holiday. Criticism can sting and it is important to never take it personally, even if some remarks are indeed, personal. Be cordial and unemotional but not uncaring. Never question anyone's right to complain.
In the other direction, don't panic and give away discounted trips for every guest complaint you receive in an attempt to deflect the issue. While this can be a good tool to smooth over trouble and to compensate the truly deserving, using it too much can leave you open to cynical attempts to get a freebee or a discount. 
Take the guest complaint seriously
Even when, in your eyes, the complaint is not true, assume there is a good reason your guests are under the impression that what they are saying is true. It is unusual to get deliberately malicious feedback and easy to spot when you do. Even this should be handled seriously and cordially. Never rise to the bait if people do get personal.
Try and steer the conversation away from public sites
There are many ways to do this but the general approach is to reassure the guest that you take their complaint very seriously and to publicly say that you have sent them an email, text or even a letter. Say that this private communication outlines how you intend to get to the bottom of their issue and hopefully resolve it. They are then free to take this back out online if they wish, which you should welcome.
Handling a complaint can be a great opportunity to display your excellent customer service for all to see. This does not mean however, that you need to hold the negotiation in public. Unless one answer online is sufficient to clear the whole thing up (it sometimes is), moving the conversation out of the public realm is almost always the best option.
People respond differently in public. You may want to admit to a problem and offer a discount on their next stay, for instance. How this looks and a guest responds to this is a different matter in private from in public for many people. Private conversations take away any issues of saving face and people tend to hold less rigid positions than they might in public.
Once a resolution to the issue has been arrived at in private, your guests may want to leave a revised review or a new one saying how well their complaint was handled. It is courtesy and good marketing to leave this to them. Publicly, the knowledge that you are open to complaints and negative feedback and will do everything you can to take them seriously and resolve any issues is usually enough. Most of the time though, it is best to take a potentially damaging spat away from the public gaze.
Have someone else to check everything you are going to say in writing
Always check, with someone whose judgement you trust, what you are about to say in response to a complaint or negative comment (positive ones too). It is often difficult to judge the tone of posts or emails. One word can make the difference between coming across as say, just good humoured, and coming across as flippant and dismissive. Another set of eyes is usually enough to stop any such mistakes making it out into the world.
Take responsibility for any negative feedback you receive
Never blame your workers. Even if it actually was a cleaning contractor who let you down leading to the complaint in question, do not throw them under the bus. You hired them. As far as your guests are concerned and indeed, the wider world, the buck stops with you.
Rather than running away to hide, knowing how to respond to negative feedback can actually turn a problem into an opportunity. Even when the content of the complaint is true and the guest has genuinely been aggrieved, it is an opportunity to learn and make it better for future guests. You could indeed thank the complaining guest for their feedback, reassure them that you are going to resolve the issue for the future and so would love them to have a discounted stay to see this. Even your worst complaint, handled well, could transform into another booking.
We hope that you have found this article on handling guest complaints helpful, so that you can turn negative feedback into an opportunity to make your holiday lodge guests even happier in the future.
This is a marketing article from Park Home Assist, specialist providers of insurance for park homes and holiday lodges.   To stay up to date about topics like this, please like and follow us on Facebook, Twitter or LinkedIn.