Benefits of Buying a Park Home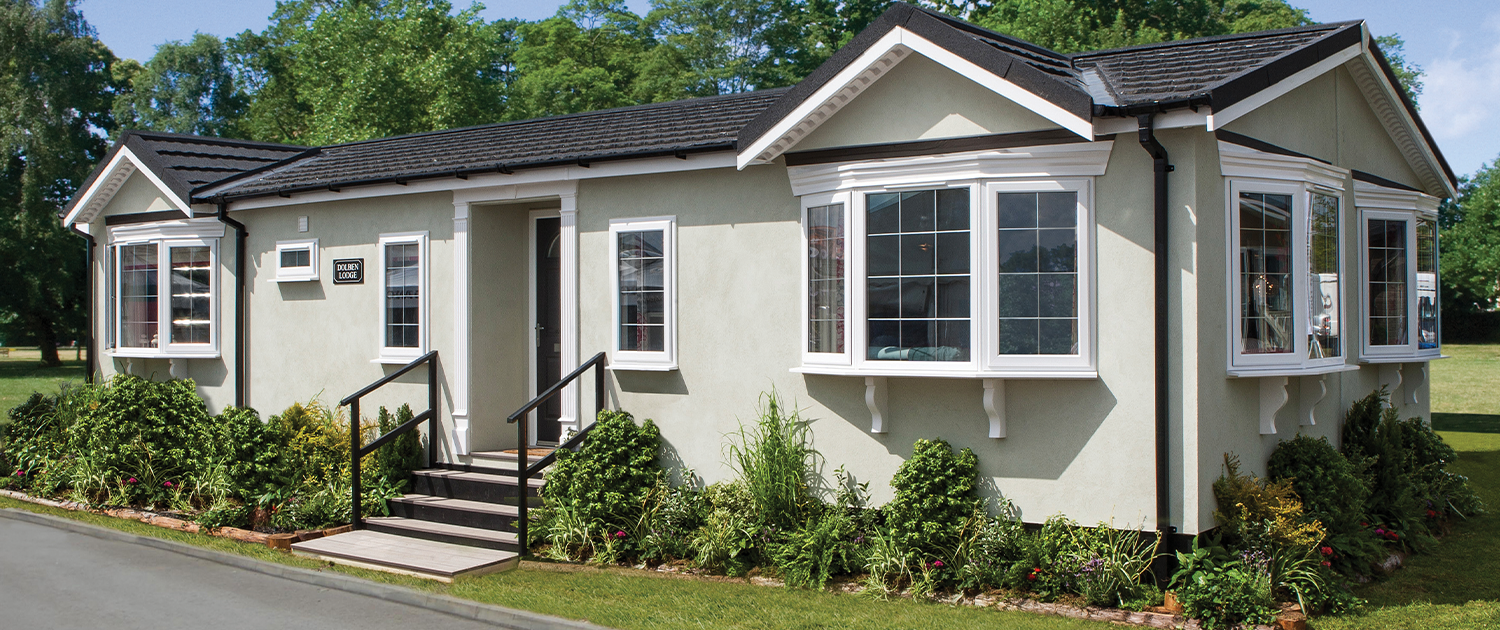 What are the Benefits of Buying a Park Home?
There are many benefits of buying a park home, some financial, some personal, some even environmental and social. To help you, if you are thinking of making this move, we have brought together some of the positive things about living in a park home.
Location
If you are one of the many people for whom location is the top priority when looking for a new home, park homes offer a wide variety of attractive and affordable choice. Many residential parks are in coastal or countryside locations, others are conveniently on the outskirts of towns. Some parks are in places of genuinely outstanding natural beauty and where they have good facilities at no cost in convenience. Whatever your personal preference, one of the great benefits of buying a park home is that you can probably find a location that ideally balances your needs.
A change of lifestyle: Peace, relaxation and tranquillity
If you desire a simpler life, removed from the hubbub of towns and cities, a park home may be for you. Even homes in large parks, especially if the park layout is designed well, offer a feeling of escape from the general stream of busy modern life. For retirees this can be a big attraction of buying a park home and even if you are working, the feeling of stepping away into a calmer space, can benefit your daily recharge.
Activity and adventure
At the same time as tranquillity can be found in your park home, another notable benefit, remarked upon by many residents, is that the great outdoors is right on your doorstep. The ease with which you can walk the beach or go for a picturesque drive or cycle, take a swim or take part in any number of other activities is often cited as a boon for park home owners.
The chance to explore the surrounding area, take in sites of historical interest, natural beauty and sample local food and produce can be exciting. Residential parks often have good relations with the communities they are situated in. It is often worth asking if your park has any arrangements with local attractions, restaurants, pubs, shops or amenities for discounts or organised trips for residents. You will also find other park residents are a mine of useful information about where to go and what to see.
Financial freedom
Park homes are generally cheaper than equivalent sized 'bricks-and-mortar' homes to buy. Prices generally start at around £70,000 and go up to £250,000 plus, for a large luxury park home. The money you can save at purchase compared to a bricks-and-mortar alternative can be substantial, depending on the location and your circumstances.
You may be downsizing by moving to a park home and so able to free up finances otherwise tied up in the value of your current house. Even when you remember to calculate your pitch fees (payable on all residential park homes), you may find that this financial freedom is the key to enjoying your new life. Certainly, for many, financial freedom and security is the main motivation for buying a park home.
Low maintenance and running costs
Unlike traditional bricks-and-mortar properties, park homes generally require very little maintenance and upkeep. Park homes are factory built to high standards from timber on a steel chassis. They are designed to be low maintenance.
You may also find that your park home is significantly less expensive to run, especially if you have downsized. Also, if you buy new, the high standards for energy efficiency, insulation and general build quality mean you could well enjoy lower utility costs than in a traditional home. Your park home is also quite likely to fall into one of the lowest council tax bands, which adds again to the savings available.
Community
Finding new friends, overcoming isolation and enjoying a genuine sense of community and belonging are just some of the benefits of buying and living in a park home. Park home residents often talk about these and you could enjoy them too. Many residential parks have a lower age limit, which can mean more common interests to share with your fellow residents. Park residents will often get together to socialise, do activities, go on trips and form clubs and associations to pursue the things they are interested in.
You may want to look for a residential park where the facilities encourage this sense of community. Some parks will have a bar or entertainment venue or other facilities, which makes socialising and mingling with other residents that much easier.
Having these possibilities within easy reach can be a great benefit to you, even as you comfortably enjoy the privacy and peace of your park home.
Environmentally friendlier
If environmental concerns are one of your priorities, then moving to a park home may be right for you. Park homes are generally better for the environment to build, using fewer materials (and so lower carbon cost in transporting heavy loads etc.) and causing less disruption to the land they are situated in than most bricks-and-mortar dwellings.
If you buy a modern park home, it will be constructed to very high standards in terms of energy efficiency and may utilise new heat pump technology, or solar power. So as well being able to save money, you can also do your bit for the environment.
More secure
You may be concerned about your personal security, particularly if you live on your own. You may find it helpful to learn that you can often enjoy an increased level and sense of security in a park home. You may want to look for a park with its own security gates, which are only accessible to residents or one where the park management run their own security staff with regular patrols.
The sense of community in many parks may also provide you with a greater sense of security. People living close to one another in full sight of each other's homes can and often do look out for each other. There are many other simple steps you can take to make sure you are secure in your park home and able to relax and enjoy it. See our previous article on park home security.
We hope this review of the benefits of buying a park home help you in making your choice to buy.
This is a marketing article from Park Home Assist, multi award-winning providers of residential park home insurance.  If you would like to speak to an advisor regarding insurance for your park home, please contact our friendly team in our Northampton office on 01604 946 796.
To stay up to date with similar topics like this, please like and follow us on Twitter, LinkedIn or Facebook.
For more information about any of our other insurance products, please choose your product of interest below: