Park Home Structural Warranty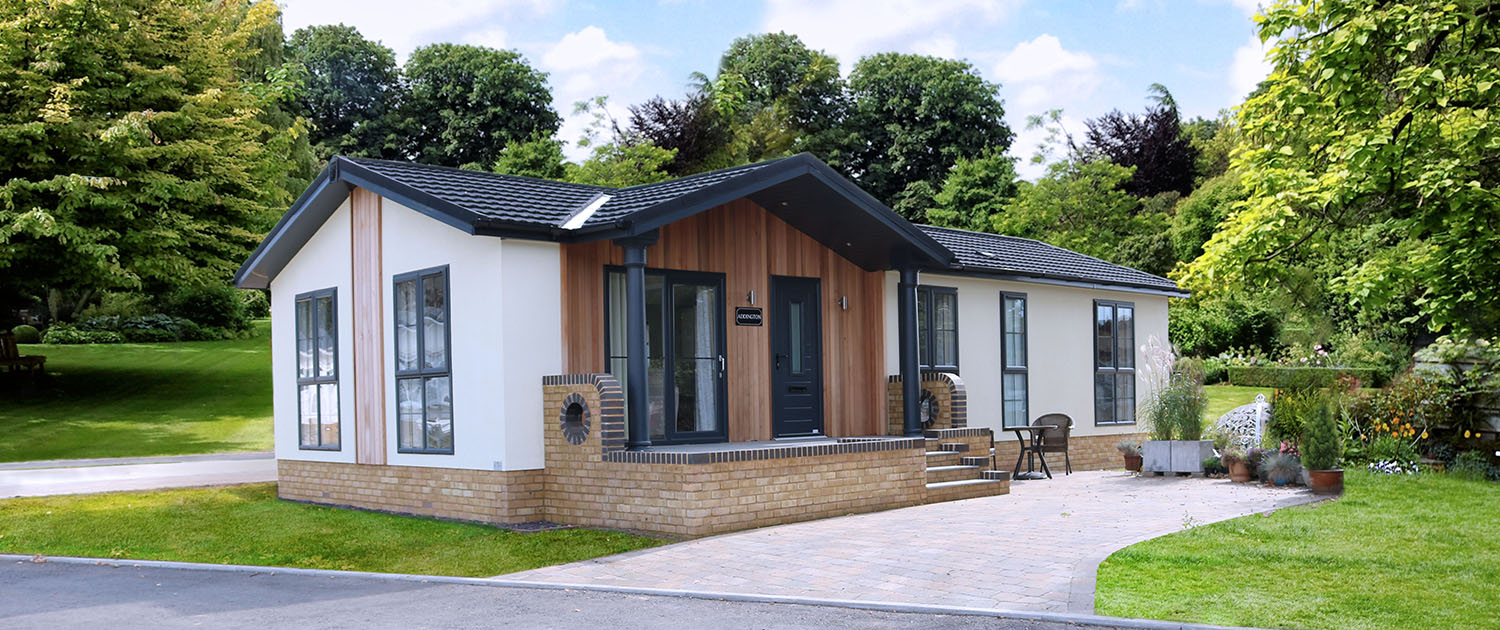 There are so many things to think about when buying a park home, and a park home structural warranty will give you additional peace of mind.
What is a park home structural warranty?
A park home structural warranty protects you against the costs of a wide range of structural defects that could occur during the first 10 years after the park home is manufactured. These defects are rare, but a structural warranty means that the costs will be covered by the manufacturer and not you. This is in addition to your legal rights as a purchaser. The cover starts from your park home's date of despatch from the manufacturer and lasts for a maximum of 10 years.
How does it work?
The first two years after manufacture are covered by the manufacturer's warranty period. This means that the park home manufacturer agrees to repair all defects that are not general wear and tear or maintenance issues.
One of the leading providers of park home structural warranties is Platinum Seal. In the unfortunate event that that the manufacturer is no longer around and unable to fulfil its obligations, Platinum Seal provides liquidation cover. This means that you are not responsible for the costs of rectifying the structural defects. Policy conditions and limits will apply.
During years 3 to 10, structural defects caused by the manufacturer failing to build parts of your park home effectively are covered by the structural warranty. Again, structural defects as a result of lack of maintenance or wear and tear are excluded.
Are all structural warranty schemes the same?
No. There is only one structural warranty scheme that is an 'insured' scheme and this is Platinum Seal. It means that it is backed by an insurance company: in this case it is administered by Park Home Assist. Platinum Seal is the only park home structural warranty scheme that provides 'insured' protection and 'insured' liquidation cover. It covers all park homes and lodges regardless where they are sited within the UK. The information in this article refers to the Platinum Seal structural warranty.
Structural defects to which parts of the park home are covered under the warranty?
Roof tiles – subject to regular maintenance checks
Structural wall bearers
Structural floor bearers
Structural roof bearers
Chassis
PVCu door frames and PVCu external doors (from 2019)
Glazing units – covered for 5 years only
What is not covered under the warranty?
The following are the responsibility of the park owner or park operator so are not covered by the structural warranty:
The steps to your park home
Underground services
The base on which your park home is sited
Skirting
In addition, fixtures and fitting, floor and wall coverings, door handles, hinges, restrictors, locks and seals are not covered by the structural warranty. It is likely that any defects in these will be identified in the first two years so you will be protected under the manufacturer's warranty.
Who provides the structural warranty?
Leading park home manufacturers Prestige Homeseeker, Tingdene, Pathfinder Homes and Stately Albion will provide the structural warranty. They may also register the warranty to make sure that it is valid. However, in some situations, you may be responsible for registering the structural warranty yourself. You will need the serial number of your park home and the location including the plot number of where it will be sited. You can complete the registration by phone, online or by post.
Buying your new park home is an exciting time and it's important to make sure that everything goes to plan. You'll need to give your park home a thorough check as part of the buying process and the manufacturer may ask you to complete a handover inspection. This snagging checklist provides a helpful guide of snags to look out for.
Can the structural warranty be transferred to a new park home owner?
Yes, if you sell your park home with a valid structural warranty, or you buy a park home with a valid warranty, it can be transferred. You will need to re-register the park home and pay an admin fee, but you have the reassurance and peace of mind that you are still covered.
Park Home Insurance
You'll also need to obtain building and contents insurance cover for your park home. Buying this from a company, such as Park Home Assist, who are park home insurance specialists, this means you can speak to someone who has an excellent understanding about park homes and park home living, and has the flexibility to provide you comprehensive cover tailored around your needs. You'll also have the reassurance of dealing with a company that has won awards for customer service and managing claims.
This is a marketing article from Park Home Assist, multi award-winning providers of residential park home insurance.  If you would like to speak to an advisor regarding insurance for your park home, please contact our friendly team in our Northampton office on 01604 946 796.
To stay up to date with similar topics like this, please like and follow us on Twitter, LinkedIn or Facebook.
For more information about any of our other insurance products, please choose your product of interest below: