Choosing Your Park Home Insurance Provider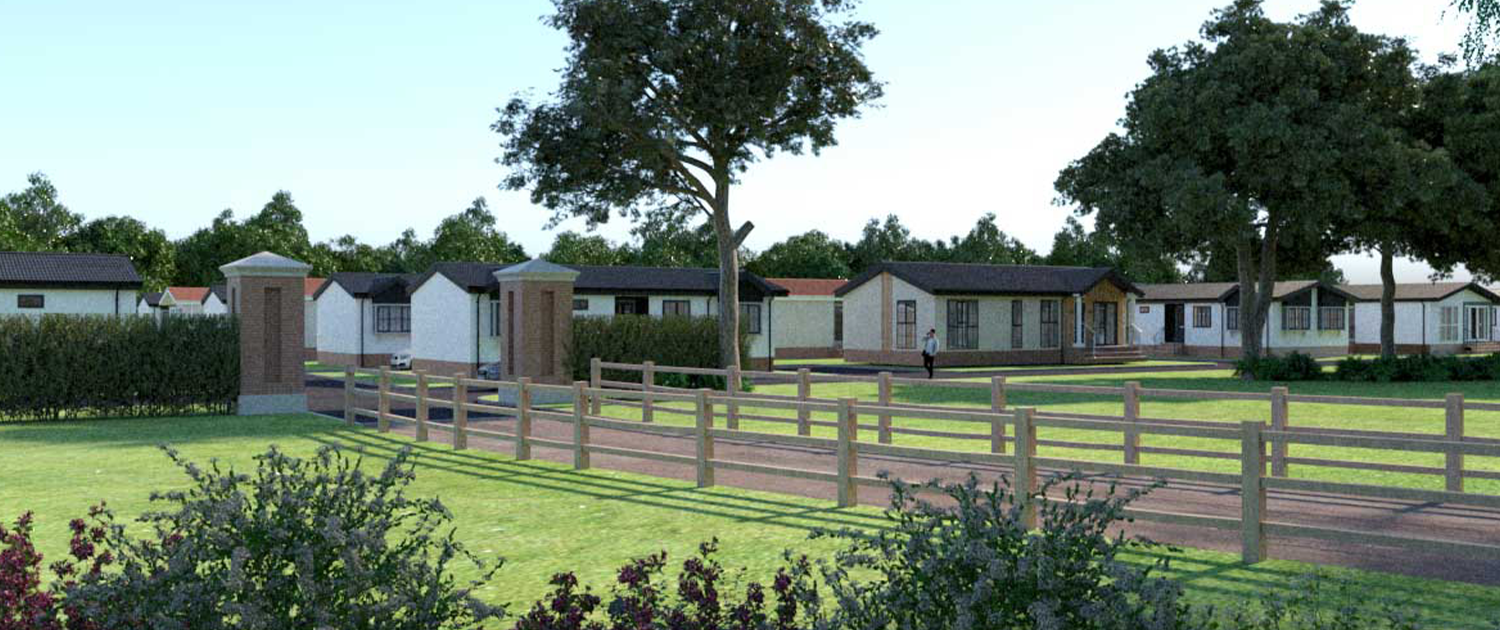 Choosing your park home insurance provider can seem a daunting task with so many companies offering home insurance to choose from. As with any important purchase, start with an understanding of your own circumstances and what you need. As a park home-owner you will have some very specific and different concerns from a bricks-and-mortar home-owner.
Although it is not a legal requirement, most residential parks require you to have building and contents insurance cover as a condition of residence. It is certainly worth thinking about, if only for the peace of mind and assurance that good cover can provide.
This guide is designed to help you carefully consider the issues involved and help you to be well informed when choosing your park home insurance provider.
Do I need a park home insurance specialist?
Park home insurance is considered a 'non-standard' insurance risk and so your policy must state specifically that it is for a park home. Your park home is built from plywood and timber on a metal chassis, the issues that arise with these materials and construction methods are very different from the usual bricks and mortar houses most insurers are used to dealing with.
At Park Home Assist, we have been specialising in park home insurance for over 16 years, so we understand exactly what is required to insure a park home. If you're new to park home living and are choosing an insurance provider for the first time, our consultants can walk you through the whole process ,so you fully understand what is involved.
Specific details relating to park homes
One immediate difference between a park home and a traditional bricks-and-mortar home, for instance, is the fact that the base upon which your park home sits, is not your responsibility. If the ground is subsiding, for example, and threatening the integrity of the home on top, this would normally be a problem for the traditional home-owner and their insurance. However, because of the arrangement between parks and park home owners, the base is the park's responsibility. This should be stated in your pitch agreement. Such specialist knowledge is a good thing to look for when considering your cover.
There are many other issues where your needs and risks as a park home owner will differ from a bricks and mortar home owner. Our specialist car insurance for park home owners is another example of this.
Another issue which rarely arises but can happen and brings very specific problems, different to conventional homes, is the event of a total loss of your park home. Site clearance, transport, installation, replacement on site and temporary accommodation if needed, are all included in our park home insurance cover.
So yes, a specialist insurer is a must when you are looking for the right park home insurance provider. As with all insurance, it is important to remember to check that it is well underwritten by a reputable company. The world changes, as we all know, and companies can go under. Insurance that is underwritten, as ours is, on the Lloyd's markets is arguably the safest. This means that even in the unlikely event that the underwriting company goes bust, Lloyd's market will take up their insurance obligations.
Which specialist should I choose?
Assessing the different risks that need to be insured for a park home does require specialist experience. As we, at Park Home Assist, have been providing insurance for park homes since 2005, we are confident that we can tailor a policy that is just right for you.
With this in mind, we do not have a one-size-fits-all approach with an online form. We prefer personal contact on the telephone so we can be sure that you get the cover that is suited to your circumstances. This allows us, with you, to efficiently explore just what you need and make sure that you do not miss out on any optional extras like our home emergency or legal expenses cover.
Excellent customer service
Customer service is another important consideration, not only when buying your park home insurance for the first time, but also at renewal or if you need to make a claim. At Park Home Assist, we are proud that our customer service is rated at the highest level by our customers.
We have received a Feefo 'Platinum' Trusted Service Award for many years. It is an independent seal of excellence, rated by real customers, designed to recognise businesses who consistently deliver outstanding customer experiences.  This is the highest level of award available from Feefo.
As a family-run business, we really care about our customers and this has been recognised at the insurance industry awards. We won the Personal Lines Broker of the Year Award in 2020 and have consistently performed well against (or better than) some of the giants in the insurance industry for our personal approach and dedication to customer service.
Making a claim
You really see the importance of customer service,  if you need to make a claim on your park home insurance. That's why we employ specialist claims handlers. They make sure that the claims are progressed in a timely way and keep you informed. So, if you need to contact us about a claim for damage to your property, we will know exactly what is going on all the way down the line and who to contact, to arrange repairs. You are free, of course, to hire your own tradespeople to carry out repairs,  but we can take all that hassle from you – getting job estimates and then seeing everything through, ensuring the work is actually done to a high standard.
Professional repairs
At Park Home Assist, we have extensive contacts with manufacturers so we employ repairers who are some of the best in the business. Many of them originally worked in park home manufacturing and so know the issues literally, inside and out. One phone call to our award-winning claims team on 0344 856 3810 is all you need to make and we will go to work, making sure your claim runs smoothly and repairs are carried out as quickly and professionally as possible. Using our recommended repairers also means their work is guaranteed for twelve months.
This reassurance can be invaluable, especially when you're dealing with a difficult situation.
Value for money from your park home insurance provider
Of course, excellent customer service shouldn't mean that your park home insurance is prohibitively expensive. By understanding our customers and accurately assessing the risks, at Park Home Assist we are also able to offer excellent value for money on our insurance policies.
You may also find that you're eligible for a discount. With so many customers choosing Park Home Assist as their insurance provider, we insure one in five park homes in the country. This means that we have a good understanding of the residential parks in the UK and offer discounts for park homes located in some of them.
Choosing your park home insurance provider is an important decision and we hope this guide helps you to understand the things you need to consider.  We also hope that you are impressed by the benefits that having an experienced, award-winning team on your side can bring.
All cover is subject to acceptance of terms and conditions
This is a marketing article from Park Home Assist, multi award-winning providers of residential park home insurance.  If you would like to speak to an advisor regarding insurance for your park home, please contact our friendly team in our Northampton office on 01604 946 796.
To stay up to date with similar topics like this, please like and follow us on Twitter, LinkedIn or Facebook.
For more information about any of our other insurance products, please choose your product of interest below: