Accidental Damage Insurance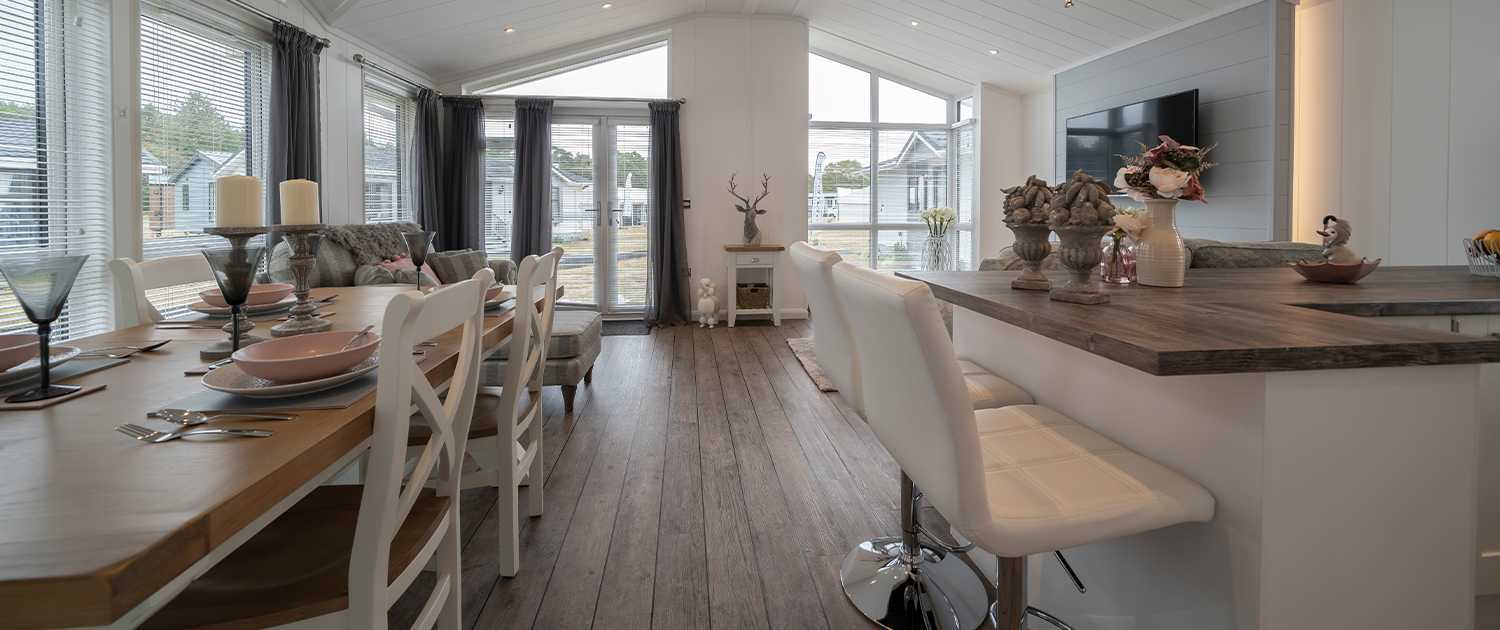 What is Accidental Damage Insurance?
Accidental damage insurance is an optional extra you can add to your home insurance policy. It is worth considering the benefits, if you don't want to have to pay for accidental breakages, replacements or repairs yourself. Knowing you are covered for such events can bring peace of mind, so you can easily deal with damage caused by an accident and move on.
Accidents in the home are common, according to RoSPA the cost to society of UK home accidents has been estimated at £45.63 Billion a year. The majority of accidents happen in the home and the bulk of them occur in the living room. With this in mind, you may want to think about adding optional accidental damage insurance to your park home insurance.
Here we look at some of the questions you may have about accidental damage cover. It's important to always check the detail of your accidental damage insurance policy to make sure you understand as much as possible what you are (and are not) covered for.  Call our friendly team on 01604 946 796, if you have any questions.
What is accidental damage?
Accidental damage is any visible damage that occurs suddenly as a result of an unexpected and non-deliberate external action. That means, if you dropped a cup that fell and damaged a glass coffee table top, a home insurance accidental damage policy would apply in this instance. Therefore, it may help you cover the cost of repair or replacement.
What is covered?
Accidental damage insurance can be added to contents or buildings insurance or, as with Park Home Assist, to both contents and buildings insurance, combined.
With contents insurance
In a contents insurance policy, you are usually covered for damage to your belongings resulting from fire, storms, flood and crime.
If a burglar smashed a vase or knocked over your TV, to take a couple of examples, this would usually be covered in your home contents insurance. Accidental damage cover would apply if it was you who smashed the vase or knocked over the TV, as long as it was unintentional.
Accidental damage for contents insurance should cover things like:
A TV that has been broken – physically, not electronically
Damage to furniture, such as mattresses and sofas
Damage to your carpets, such as a red wine stain
Your possessions should be covered by accidental damage insurance:
In your home
Outdoors, as long as it's within the confines of your property
When moving house, but with a professional contractor
With buildings insurance
It's important to check your policy wording to see exactly what you're covered for. Accidental damage under building insurance applies to permanent fixtures, such as pipes, kitchen fittings, doors and windows.
In a buildings insurance policy, you'd usually be covered for damage by weather, fire or crime. For instance, damage to your door caused by a burglar gaining entry would usually be covered by your standard policy.  If, however, you have accidentally damaged the door yourself, this would apply to the accidental damage element of your insurance policy.
Some scenarios which may be covered by buildings insurance accidental damage include:
Broken glass in windows, doors and solar panels
Damage to fixed kitchen fittings
Breakages to drains, pipes and cables
Damage to your walls and ceilings
Damage caused by a colliding car, tree or other force
Damage to outhouses or sheds which are built to a sufficient quality standard
A good example of both types of policy working together (ie buildings and contents insurance) would be if you accidentally drilled through a pipe. This would apply to damage to the pipe, and for any damage caused to the flooring or carpet by the leak.
At Park Home Assist we combine contents and buildings insurance so you would be covered for both in our accidental damage policy (assuming that all conditions are met).
What is not covered by accidental damage insurance?
You are not covered the results of:
Poor maintenance
Manufacturing defects
Normal wear and tear
Gradual deterioration of your park home
Portable electronics and clothes are often excluded from contents insurance accidental damage policies, so check with your insurer
Damage caused by animals to contents, such as a pet chewing your furniture
Poor workmanship or design
For further details see our Park Home Insurance Policy Document here
Please note that terms and conditions apply to your insurance. You and your family must take all reasonable precautions to avoid injury, loss or damage and that all practicable steps are taken to safeguard the property insured from loss or damage.
This is a marketing article from Park Home Assist, multi award-winning providers of residential park home insurance.  If you would like to speak to an advisor regarding insurance for your park home, please contact our friendly team in our Northampton office on 01604 946 796.
To stay up to date with similar topics like this, please like and follow us on Twitter, LinkedIn or Facebook.
For more information about any of our other insurance products, please choose your product of interest below: